Aquila has an established policy of offering extended life working gloves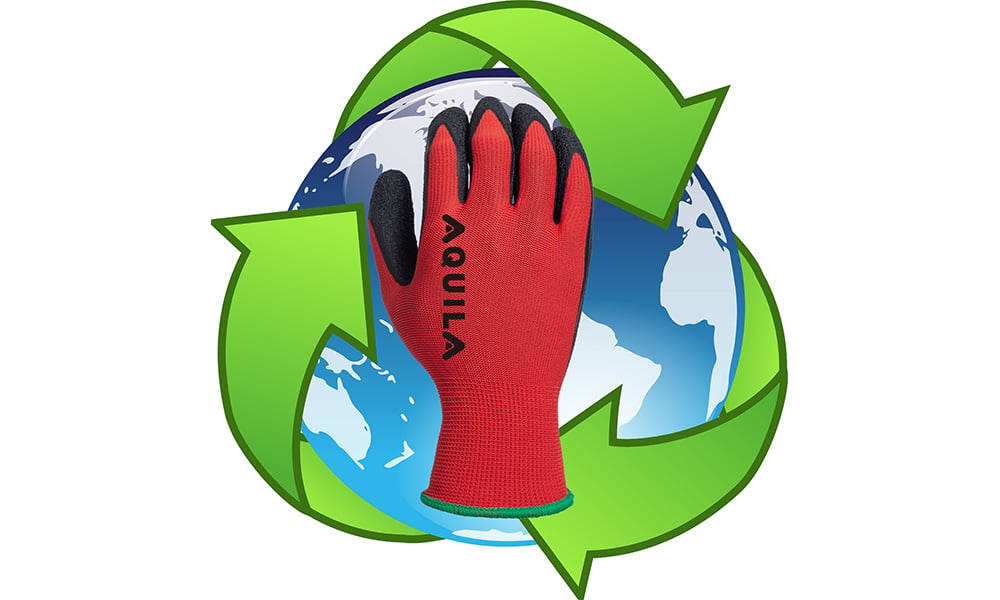 Aquila has announced that they are now replacing all their glove packaging with biodegradable (compostable) plastic (and cardboard). This new plastic packaging material is 100 per cent biodegradable compostable certified to EN13432, ASTM D 6400 standards, tested by OWS and certified by TUV Austria.
Explained Aquila MD Mr. Kwan Lo: "We all need to make a contribution – even small companies can lead the way by moving to biodegradable plastics and cardboard/paper packaging. Small companies can do this more quickly so customers who care about purchases of peripherals and their effect on the environment should demand this of their suppliers".
"For Aquila this is part of a continuous waste and energy reduction campaign – which we are achieving at marginal extra cost, absorbed within our manufacturing budget, as we believe it is so important."
Aquila has an established policy of offering extended life working gloves that can be washed up to 13 times without significant degradation – so extending life and reducing waste. Aquila parent company Taste International is also involved with the Project Light development project of Ligera Research PTE of Singapore – a proactive company promoting multiple use of PPE through UVB disinfection, reduced waste and green energy use.
Aquila's new packaging plastic meets International Standard EN 1343 which is the recognized standard for biodegradable plastics requiring it must pass four phases of testing to be classified as biodegradable (compostable). This testing measures degradation of volatile content and heavy metals, fragmentation of the material, and mineralization to CO2, and confirms lack of harmful residues as well as ability to support plant growth.