Adjustable design provides a secure fit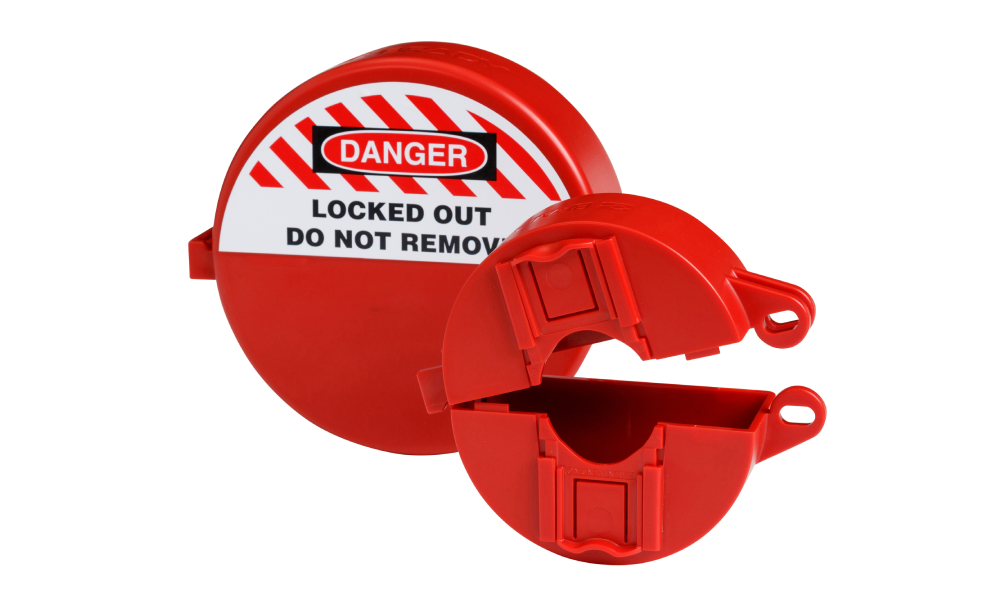 Make sure you isolate hazardous energy, like electricity and water, the safe way with Brady's T-handle Ball Valve Lockout.
It has an adjustable design that provides a secure fit when locking out T-handle ball valves on PVC pipes. This lockout device is easy to apply, lock and store, and is a safer alternative to using ill-fitting gate valves and cable lockouts, or using tagout alone. Easy installation means you can move on to equipment maintenance sooner knowing you are keeping everyone safe.
Exclusive design – adjustable slides ensure proper fit and prevent removal
Easy to use – the hinged, single-piece device installs quickly
One-size-fits-most solution – either large PVC pipes with 1.25 - 2 inch diameters, or small PVC pipes with 0.5 - 1 inch diameters