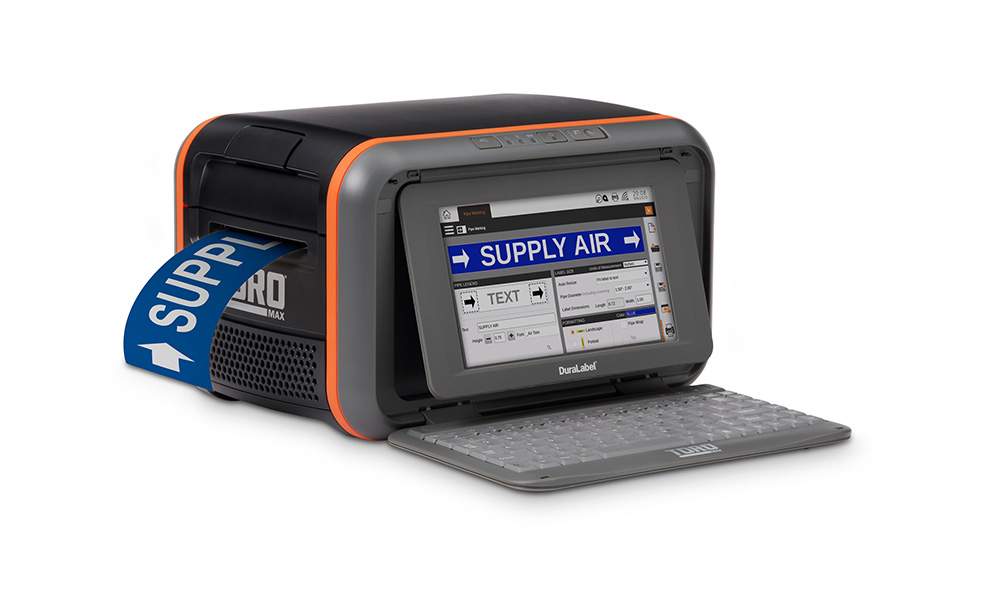 Graphic Products team is introducing DuraLabel Toro Max, a portable, all-in-one industrial label and sign printer.
Toro Max includes a 9" capacitive touchscreen, full-size QWERTY keyboard and optional battery. With a more powerful processor, enhanced label design software, and a simplified supply loading system, it's easier than ever to design and print labels while in the field. What's more, Toro Max includes supply recognition and auto-calibration features that help users save time and avoid wasting tape and ribbon supply.
Like all DuraLabel printers, Toro Max comes with a 5-year guarantee and world-class support for the service life of the printer.