Imagine Fiberglass' testing booth is based on a Harvard Medical School design and hopes to save millions in PPE usage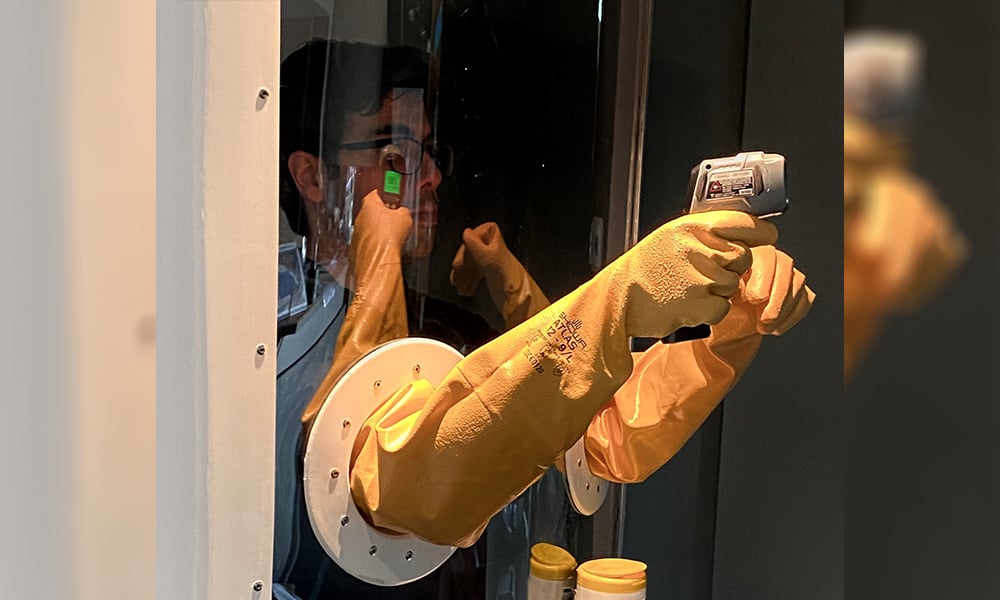 Kitchener-based company Imagine Fiberglass Products Inc., a manufacturer of fiber-reinforced plastic products, has announced that it has created a COVID-19 testing station called the IsoBooth that will allow healthcare professionals to administer tests while reducing the need for PPE (gloves, masks, gowns, etc.). Using the booth, healthcare workers would no longer have to dispose of PPE after every test is administered.
Imagine Fiberglass President Jim Ashton said: "The IsoBooth is intended to give healthcare providers a safe and comfortable place to administer tests while significantly reducing the amount of PPE consumed by traditional testing methods, Ontario alone intends to ramp up testing to 16,000 per day. Implementation of the IsoBooth would eliminate the use of almost two million disposable gloves and one million masks in two months."
The IsoBooth is based on a design by Harvard Medical School researchers that allows a clinician to stand inside, apart from the patient, and administer a swab test from gloved external hand ports. A shelf, or customized tray on the front of the booth, holds test kits, supplies and a canister of sanitizing wipes to be used to clean the gloves and the shield between patients. Made from fiberglass and polycarbonate, the IsoBooth is easy to clean and durable. Weighing only 45 kilograms, the booth can be easily moved by two people.