Learn from anywhere on mobile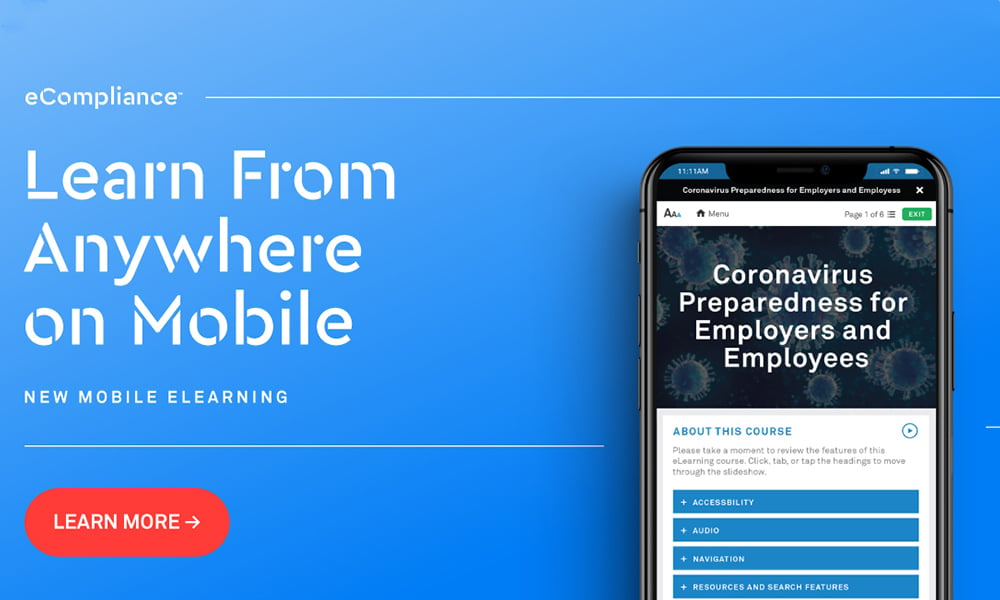 E-learning provider eCompliance has launched their eLearning platform on mobile. This advancement should help those working on the frontline to stay safe during COVID-19 and after.
The company says that their mobile platform gives frontline workers access to 200+ courses on their mobile devices, anytime, anywhere – at home or on-site. The courses on mobile are seamlessly integrated with eCompliance to house all certifications digitally.
Furthermore, the courses are built to ensure employees are thoroughly trained, which results in fewer risks and incidents, and creates a stronger safety culture. Companies can upload their own courses and training. Along with a catalogue of 200+ courses, there are also 50 microlearning videos. Additionally, some courses are offered in three languages.