CareLine is a new service designed to enhance a company's health and safety program...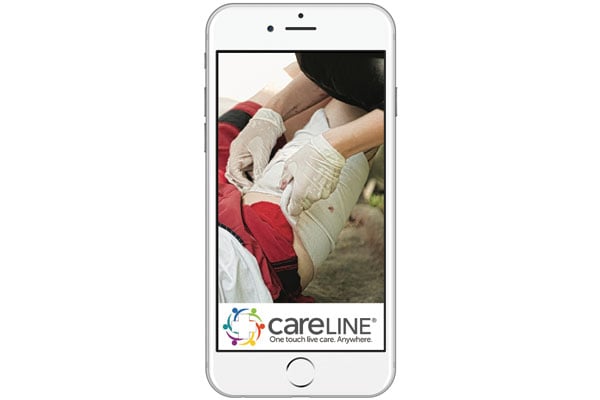 CareLine is a new service designed to enhance a company's health and safety program by putting a registered nurse (RN) in the pocket of each employee. Using proprietary software, CareLine connects specially triage-trained medical professionals with enterprise software tools providing immediate medical response via real-time video smartphone communication. The integrated cloud-based platform provides comprehensive injury management solutions to improve workplace medical care for employees and reduce employer costs.
"(CareLine) is a new disruptive health and safety technology that will change the way workplaces provide medical care to people who are injured or become ill at work," said John Macnamara, chief health and safety officer at CareLine in Toronto. "It's a new way of providing better employee medical care at the moment they are injured. It provides invaluable help to those who are responding to the incident and helps them deliver the best care they can in the circumstances."
A typical employee care scenario looks like this: an injury occurs, the worker presses the app and his information is sent to CareLine; a video triage with a RN occurs and the company is notified; on-site treatment is directed by the triage RN; and directions to urgent care are provided as needed.
In addition to live face-to-face medical care with a registered nurse, CareLine provides comprehensive incident management, including notification and voice and video logs. Companies also receive their own portal with custom analytics, report templates and relevant regulatory reporting information.
The technology has strong roots in the OHS field, as CEO and president Paul Shelter spent 25 years working in safety and injury management at Fortune 100 companies and OHS officer Macnamara worked in safety for most of his career and served on the Tony Dean expert panel for the government of Ontario.