New suite of apps helps manage employee health and safety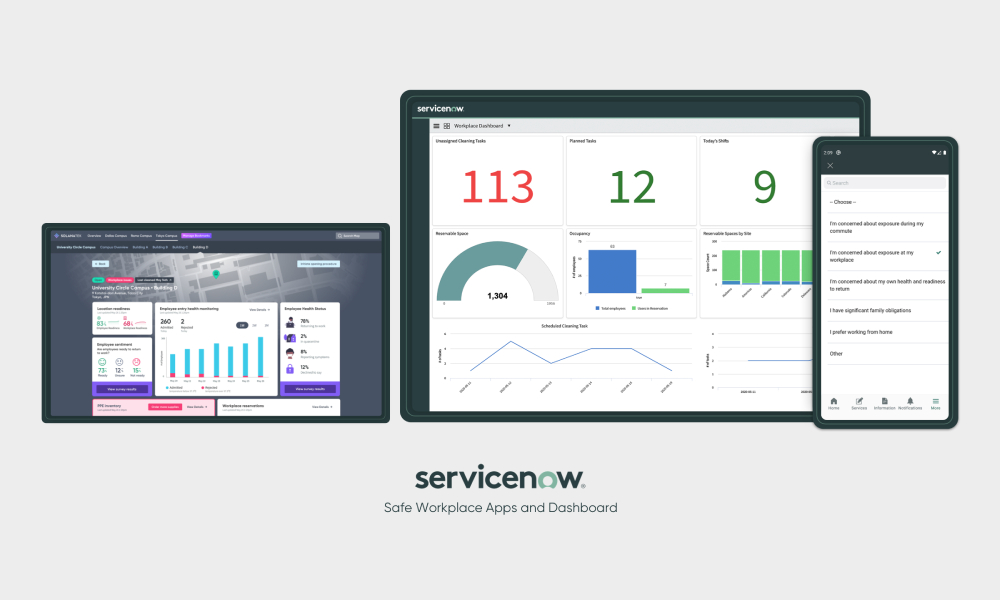 Tech company ServiceNow has launched a suite of multiple apps with the aim of managing employee health and workplace safety. These apps include:
Contact Tracing
Workplace Safety Management
Employee Travel Safety
Employee Readiness Surveys
Employee Health Screening
Workplace PPE Inventory Management
Businesses and organizations call also integrate the Safe Workplace Dashboard, which allows employers to collate and display data from the app suite.
ServiceNow has also recently announced a partnership with Cisco DNA Spaces, to enhance contact tracing with Wi-Fi-enabled proximity reporting. This sill allow customers of both companies to import location-based data into the ServiceNow Contact tracing app.