Alerts organizations about threatening or potentially threatening events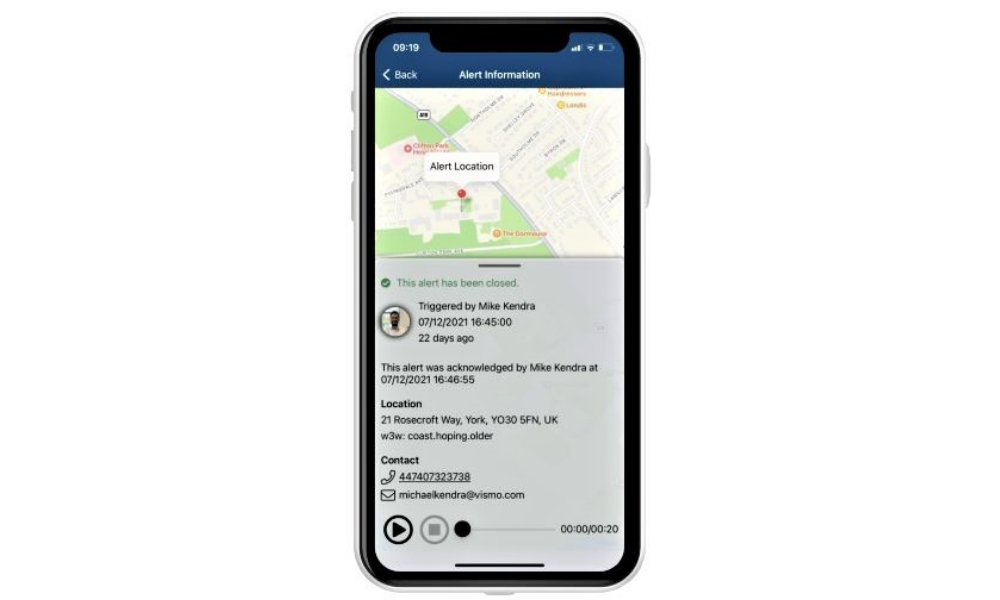 Vismo announced the launch of its Vismo Monitor app, an app to help organizations monitor alerts about threatening, or potentially threatening events, from their traveling or lone working employees. The new app enables those with access to the Vismo Secure Portal, such as security teams or managers, to receive alerts directly and securely to their mobile devices.
Employees can raise alerts using the Vismo Locate & Protect App. Its Red Alert feature can be activated easily if employees finds themselves in a high-risk situation. The alert will then notify security teams or managers through an In-App message on the Vismo Monitor App.
All important details are displayed, including the individual's last known location on the map, the time and date the alert was activated, their phone number and email address and immediate access to an audio recording from when the alert was activated. The administrator - security team or manager - can press the number to directly call the individual from the app.