Simple design cuts through the complexity of IH tasks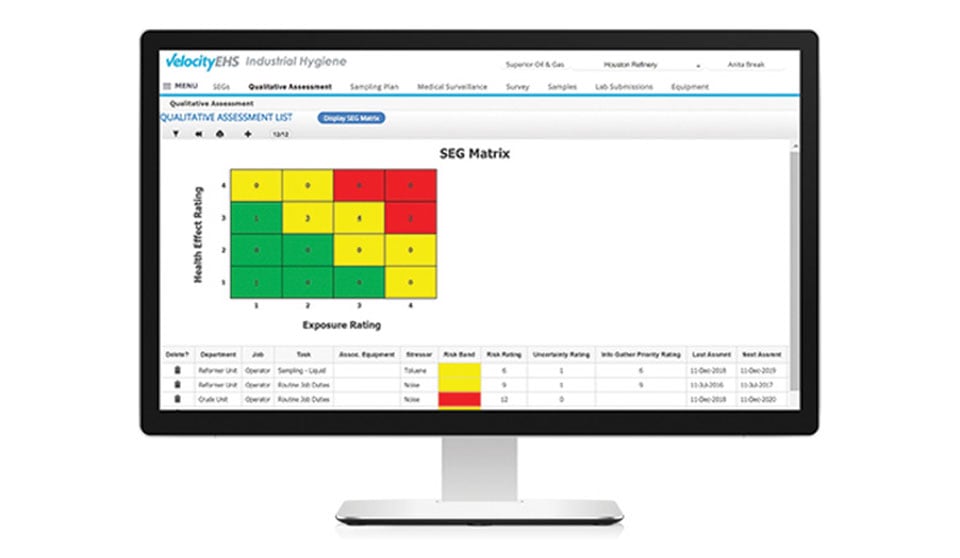 VelocityEHS's new industrial hygiene software gives organizations the capability to run a "best-in-class" industrial hygiene program, the company says.
"While there's no substitute for a well-trained, well-resourced team of industrial hygienists, the reality today is that a growing number of EHS generalists are being called upon to do sampling and run IH programs that fall outside the scope of their training and traditional responsibilities," says Glenn Trout, president and CEO of VelocityEHS. "[The product's] simple design cuts through the complexity of IH tasks."
VelocityEHS' Industrial Hygiene software is a central management hub, facilitating the workflow from party to party. For instance, users can more easily plan and control all aspects of IH, from selection of chemicals and analytical methods, to selection of laboratories and access of sampling results, complete with options to share information with stakeholders. The solution lets users send chain of custody forms directly to labs and receive the analytical data electronically, inside the product, eliminating the need for manual input and helping to avoid errors by making the information readily accessible, VelocityEHS says.
Other features include an in-product database of CAS Registry Numbers, occupational exposure limits and laboratories, plus easy tools for tracking and managing of similar exposure groups (SEGs), qualitative assessments, sampling plans, medical surveillance, surveys, samples and equipment.