Vitacore's N95 respirator gets NIOSH approval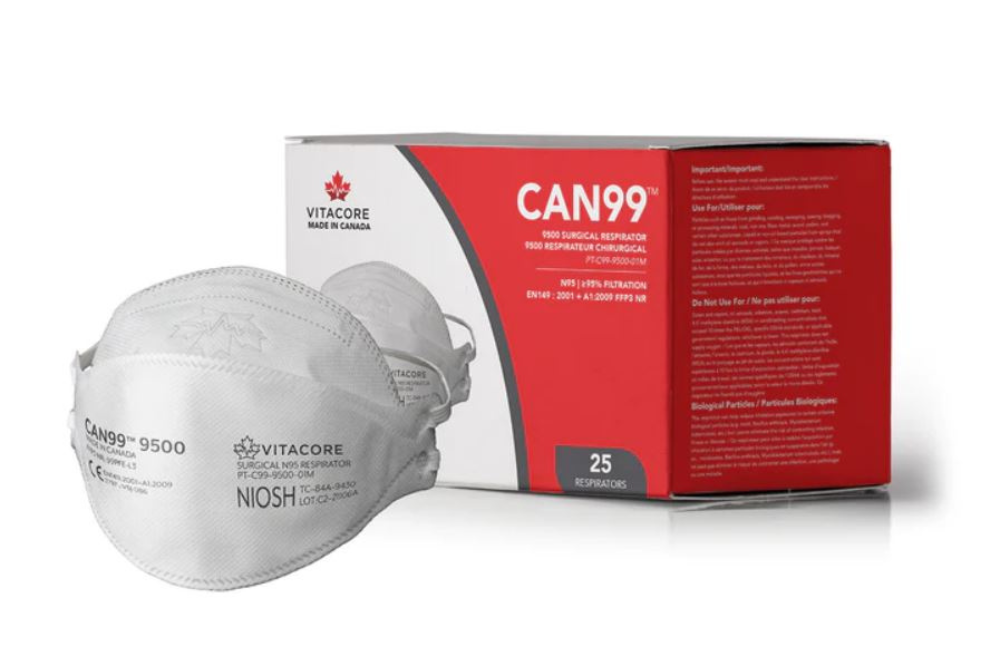 There's a new top-of-the-line respirator mask on the market to protect essential workers, including those in healthcare, against COVID-19 and other airborne illnesses. Canadian company Vitacore received approval from the National Institute for Occupational Safety and Health (NIOSH) for its CAN99 9500 respirator.
The NIOSH N95 ® certification was granted after an evaluation for performance in breathability and particulate filtration efficiency. Vitacore was also evaluated for its consistency in the manufacturing process.
In the US, surgical N95 respirator masks are recommended for respiratory protection against airborne particles and pathogens. The approval from NIOSH paved the way for workers in Canada and the US to use Vitacore's N95 ® respirators.
Vitacore's president, Mikhail Moore, says the company is committed to safeguarding the health of essential workers. "This approval is a true testament to the world-class standard of our respirators, as well as the tremendous hard work and dedication of our team."
Vitacore is based in British Columbia and is helmed by local business leaders. In just two years the company has quickly grown to a team of 90 employees. Its facilities in Burnaby, BC produce as much as six million pieces of PPE per month.