Offer protection against bloodborne pathogens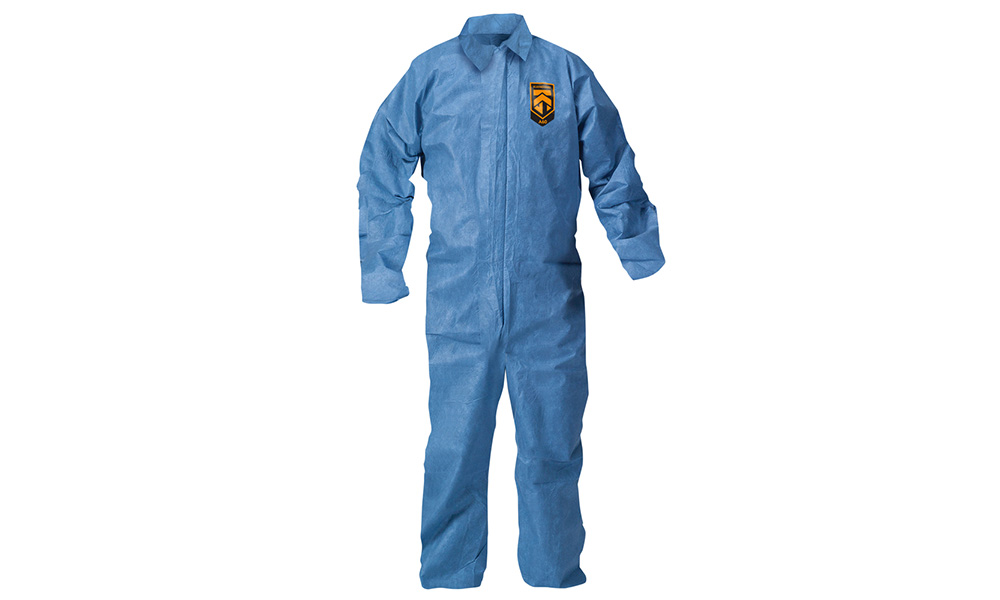 KleenGuard's A60 coveralls offer protection against bloodborne pathogens in forensic or other environments where exposure to blood is possible. They also provides protection against some chemicals. The coveralls feature a zipper front, open wrists and ankles, and are made from a three-layer fabric construction which features a middle layer of microporous film that allows heat and sweat vapor to escape while protecting against dry particulates and liquid.
The A60 coveralls pass ASTM F1670/1671‡ testing for penetration of blood, body fluids and bloodborne pathogens. They can be typically used in sectors such as animal research; emergency medical response; crime scene cleanup; embalming/forensics; tank cleaning; fiberglass manufacturing; liquid handling; and food processing.