Radians has expanded its Arctic RadWear line with the introduction of new cooling...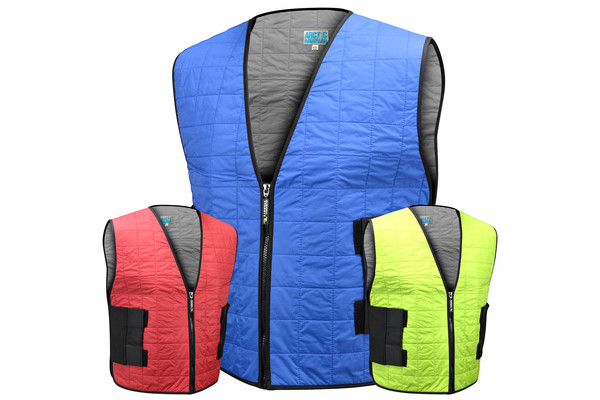 Radians has expanded its Arctic RadWear line with the introduction of new cooling vests and cooling T-shirts.
"Radians' new cooling vests and T-shirts are the temperature management tools you need in your heat stress toolbox this summer," said Dave Larimer, radians' director of product development. "All products in our Arctic RadWear line from cooling towels to hard hat sweatbands to cooling vests provide a top safety solution to combat heat stress and worker fatigue during those sweltering hot, dog days of summer."
Radians new cooling vests are made with Advanced ARCTIC Technology that uses a unique three-layer laminated fabric system that absorbs, stores and releases water to keep workers cool for hours. The layering system is waterproof and breathable so workers' shirts remain dry during the cooling process, Radians says.
The cooling vests feature an adjustable Velcro stretch waist that provides a comfortable snug fit without restricting mobility. Available in blue (RCV10), red (RCV11) and yellow (RCV12), the vests are treated with SilverPlus anti-microbial protection to resist mould build-up and odours.
To keep workers cool, comfortable and dry, Radians' new Class 2 (ST31-2) and Class 3 (ST31-3) cooling T-shirts in high visibility green feature RadCool technology that self-activates when perspiration is present. The technology moves moisture away from the skin and circulates it through the fabric to keep workers cooler, longer. The cooling T-shirts are designed with a mesh side-seam insert and Max-Dri Technology. Both of these features maximize airflow to evaporate moisture quickly.