Allegro introduces new respirator for greater worker protection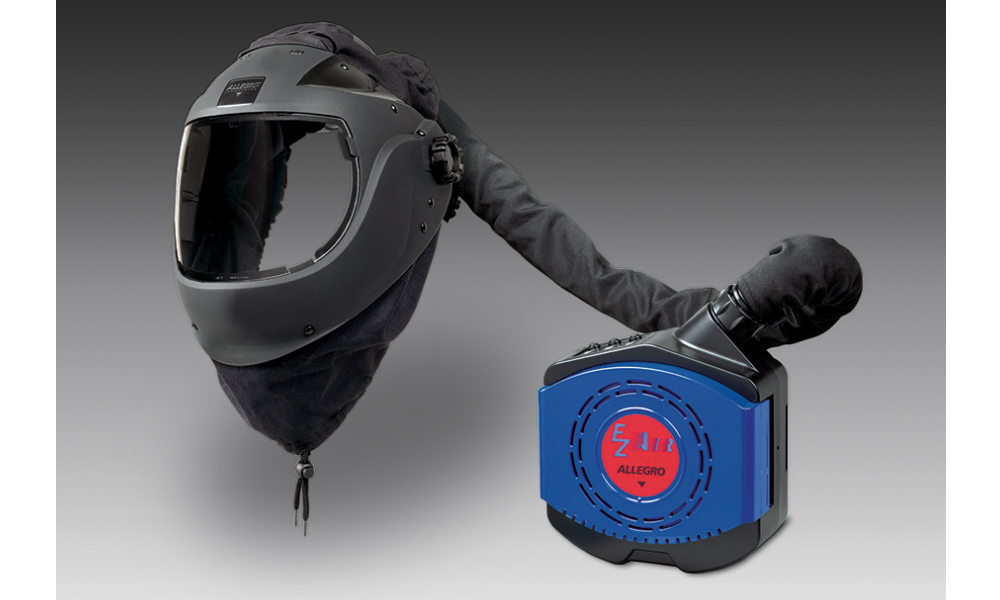 Allegro Industries' new Allegro EZ AIR Flex Shield PAPR is a complete particulate system intended for industrial applications such as grinding, where combined respiratory, eye and face protection is required. The shield features a large viewing lens that maintains respiratory protection in many work environments.
Weighing under three lbs. in total, the system features a motorized, lithium-ion battery operating system that supplies a constant supply of fresh, filtered air over the user's face. At an APF level of 25, it creates protective pressure inside the respirator head top, keeping away particulates (dust, steel, manganese, chromium, lead and others). Recommended applications are grinding, assembly, facility maintenance, machine operations, painting and sanding. Suggested industries include automotive, food and beverage, pharmaceutical, general manufacturing and medical applications.
The Allegro EZ Air Flex Shield PAPR system includes a shield made of DuPont tough, flame retardant nylon that withstands cold and heat. It is large enough to accommodate safety glasses and features an adjustable and durable Pera-Lok ratcheting headgear with a replaceable soft sweatband. Additional features include a full 100 per cent cotton fire retardant neck shield to prevent arc burns; a flexible quick-disconnect breathing tube and FR cover; a blower assembly with eight airflow settings, audible, visual and vibration alarms; a convenient single replacement NIOSH approved HEPA filter which filters 99.97 per cent particulates; an adjustable and lightweight FR belt; a battery charger and lithium-ion rechargeable battery with up to eight hours usage; and a storage bag.