Company thinks it will be 'gold standard for domestic respirators'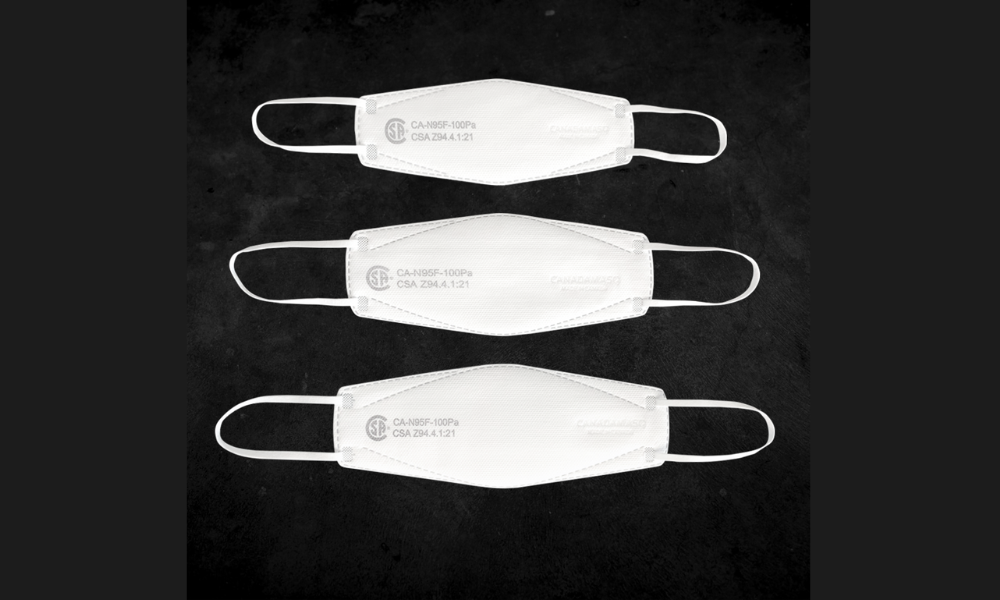 CANADAMASQ's CA-N95 flat-fold respirator has received its Canadian Standards Association (CSA) certification, a critical step forward in the company's mission of building up Canada's medical products stockpile.
"This is a real-game changer for Canadian health care," says CANADAMASQ president Anthony Zhao. "Prior to new standards introduced during the pandemic, Canada did not have a national standard for respirators, with the sector only relying on the American NIOSH N95 respirators.
"We think it will also become the gold standard for domestic respirators."
While only a handful of domestic respirators are CSA-certified, CANADAMASQ says its CA-N95 has the highest-level breathability rating (100 pascal) on the market, up to four times more breathable than a N95. In addition, the Ontario-based company is the first domestic manufacturer to bring earloop and nosewire production in-house.
The company says the combination of CSA certification and earloop/nosewire production is critical in ensuring Canada's PPE stockpile is not only adequate, but self-sufficient.
"When we answered the call to build up Ontario – and indeed Canada's – PPE stockpile, we committed to not only having a top-level facility, but top-level team Canadians can count on," Zhao said. "We're proud to be doing our part so that if another major crisis like COVID-19 happens where we need PPE, we are here."
Along with 15 respirator production lines, CANADAMASQ also operates eight procedure-mask production lines and has a maximum capacity of 50 million masks and respirators per month.