The reusable respirator was developed without an exhalation valve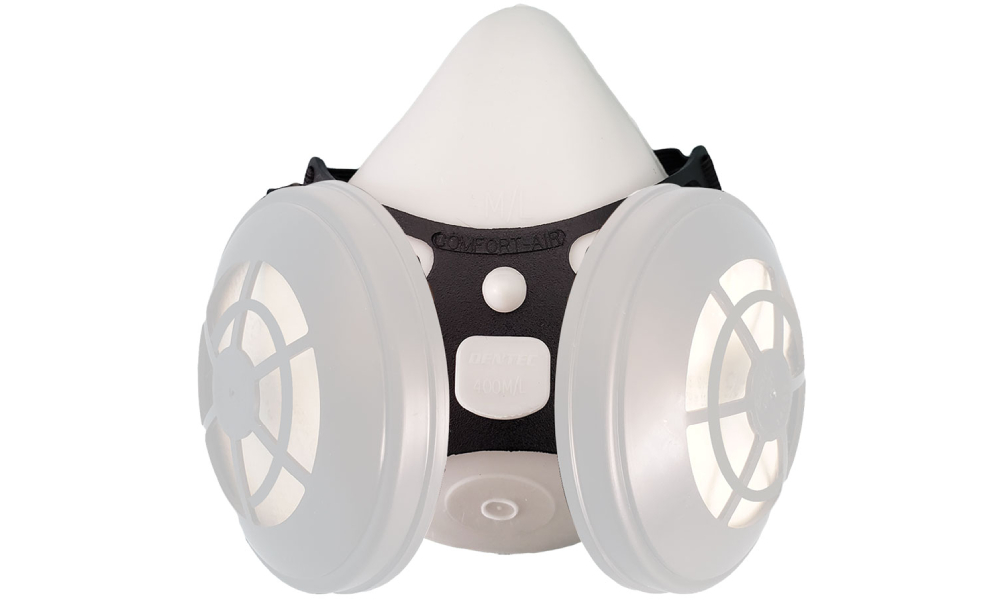 Dentec has developed the Comfort-Air® Nx Series – a reusable elastomeric rubber respirator without an exhalation valve.
Comfort-Air®Nx Series respirators can be used in healthcare applications as well as general industry or wherever a group of workers of any type have to work in close proximity.
The respirator has two-way filtration when you breathe in and out, and features NIOSH approved N95 or P100 filters. It also has an airtight seal, 8 point adjust harness and no earloops.
The white colour allows you to write your name on the respirator, and the light colour will show dirt or grime for easily. Dentec also says that the respirator will not fog glasses and fits under medical style face shields.
The patent pending design is manufactured and assembled in Dentec's factory located in Lenexa, Kansas.