Designed for healthcare professionals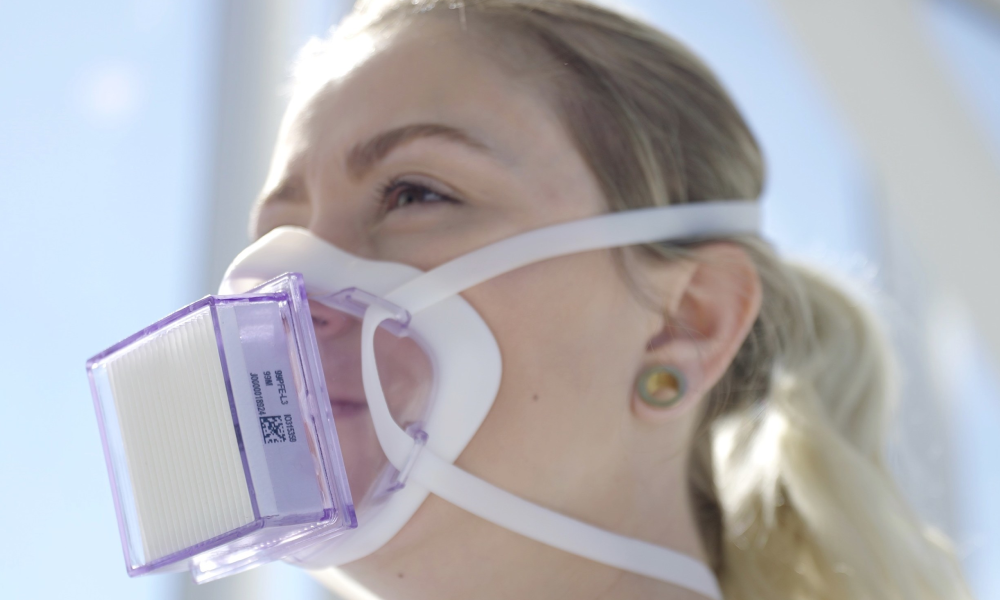 The Dorma 99 respirator provides 99 per cent filtration efficiency against particulate aerosols free of oil. It is fluid-resistant and achieves >99.98 per cent bacterial filtration efficiency.
The Dorma 99's integrated filter can be cleaned and sterilized for reuse. As a reusable 99PFE-L3 respirator, the Dorma 99 is an effective, eco-friendly, Canadian-made option.
The Dorma 99 respirator ensures:
Easy breathing: Its filtering surface is three times larger than that of the standard N95 mask.
Vocal clarity: Clearer communication is possible thanks to the shape of its shell, which enhances the voice, and its translucent surface through which facial expressions are partially visible.
Better ergonomics: The mask was designed by a maxillofacial specialist, using biocompatible thermoplastic, which is more comfortable to wear against the face. It also has adjustable straps that prevent fogging of glasses and visors.
Easy to reuse multiple times: The mask can be disinfected a minimum of 50 times and is equipped with a QR code tracking system.
Ecologically responsible: This fully recyclable mask is a sustainable alternative to disposable masks by significantly reducing waste.