Designed and built in Canada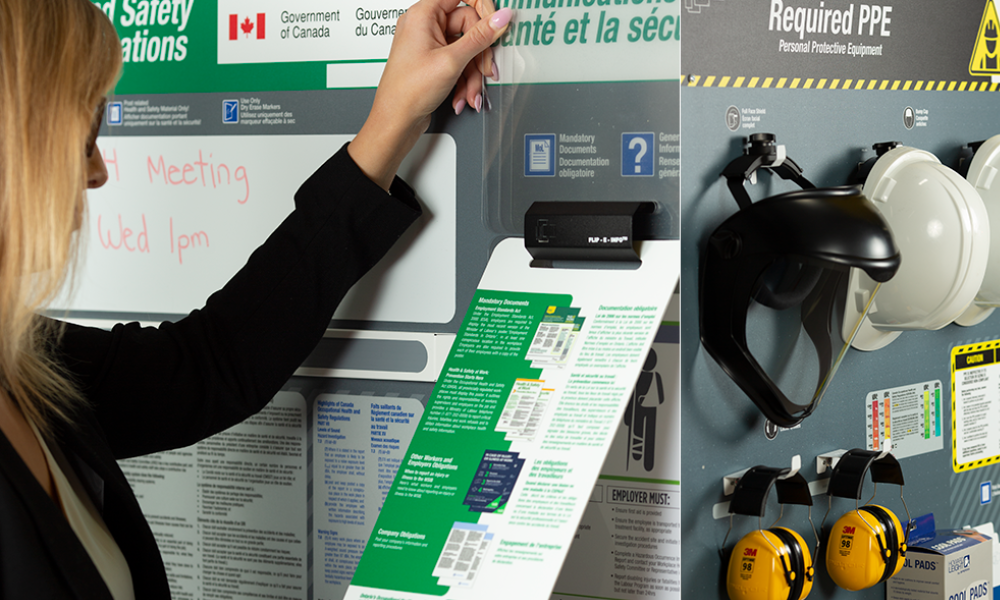 Canada's Occupational Health & Safety Acts & Regulations require employers of each jurisdiction to post documentation and signage in the workplace to inform employees/workers and to protect their health and safety.
Designed and built in Canada, the WPCC™ Health & Safety Boards System provides a harmonized solution for housing and maintaining all your required legislative OH&S information, organizing your PPE, and ensuring your emergency supplies are highly visible and accessible.
In addition, our WPCC™ Personal Compliance Assistant (PCA) helps those in charge of safety by taking the guesswork out and providing direction and clarity through the weeds of legislative compliance.
Each WPCC™ board solution can be customized to include your company logo and other requirements specific to your workplace.
Visit HealthandSafetyboards.com to view Talott's innovative health and safety solutions.