eCompliance has released a new asset management feature for its safety software...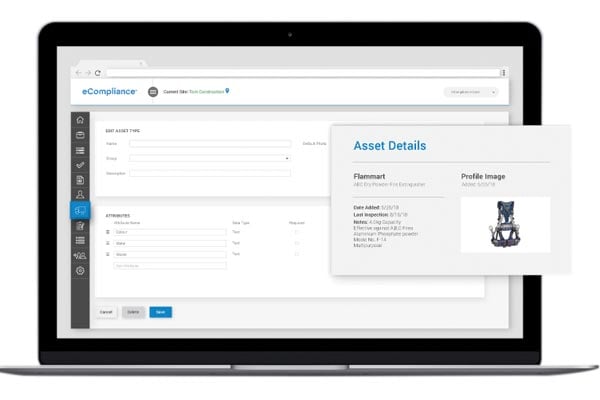 eCompliance has released a new asset management feature for its safety software, allowing users to track both assets and people under one platform.
"The release of asset management will further help companies link people with processes, the environment and assets in order to have a full scope of workplace incidents," says Luu Duong, vice-president of software development, eCompliance.
Asset management provides front-line workers and safety managers with an added layer of risk transparency. They're able to ensure assets are inspected on a regular basis and are safe to operate or use for their employees. Companies can now track assets and their inspection reports in real-time, which ensures compliance.
"Twenty-nine per cent of workplace injuries in 2018 were caused by assets and it has justified our hypothesis regarding the importance of including asset management in eCompliance," says Adrian Bartha, CEO of eCompliance, referring to statistics by Liberty Mutual out of the United States. "The ability to track assets and uncover an unknown layer of risk, ensures our customers are performing their tasks with safety in mind for their assets and their workers."
The asset management feature is structured to promote ease-of-use and flexibility to all users to consider human-asset interactions, the environment and training. Reports and insights are available to drive corrective actions with the additional data from the asset management feature. Users can assign an asset to one worker or multiple workers and are able to view all assets and perform inspections. Additionally, users can have access to inspection records, action items and maintenance records all on one feature, and a notification is sent when an asset status changes or when scheduled inspections are missed.
This write-up originally appeared in the February/March 2019 issue of COS.