Mobile app ensures workers remain compliant from one job to the next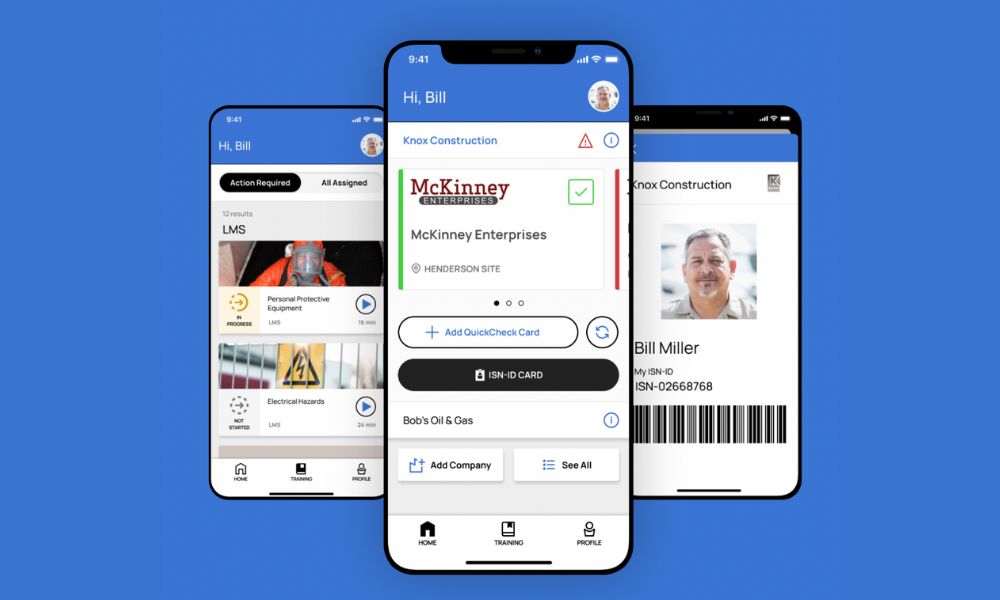 ISN has launched Empower, a new mobile app designed specifically for workers. Empower makes it easy for workers to access, understand and proactively meet safety and compliance requirements before entering client jobsites.
Through the Empower app, workers can access job site requirements, view compliance status, complete training on the go and manage work-readiness information in one, central platform. Empower also provides the tools for contractor customers to provide access to work readiness information and drive safe and sustainable operations.
"With Empower, workers can satisfy safety and compliance requirements from the convenience of their mobile phones," says Joe Eastin, CEO of ISN. "We believe equipping individuals with work-readiness information and providing easy access to training is important to foster safer workplaces. The new Empower app with ISN's world-class contractor management platform, ISNetworld®, will help make this a reality by creating a more connected workforce than ever before."
The app makes it easy for contractors to know if they've hired the right person or company for the job. Empower reduces the need for contractor administrators to manually communicate, collect and track worker-level information by connecting with their workers through the app.
"Several of our customers and their workers were involved throughout the development of Empower," says Dag Yemenu, executive vice president of products at ISN. "Leveraging these customer insights, innovative mobile technology and two decades of ISN's industry experience, we believe Empower will help transform how workers across industries engage with their contractor customers and hiring clients."