New thermal imaging camera from Triplett Test Equipment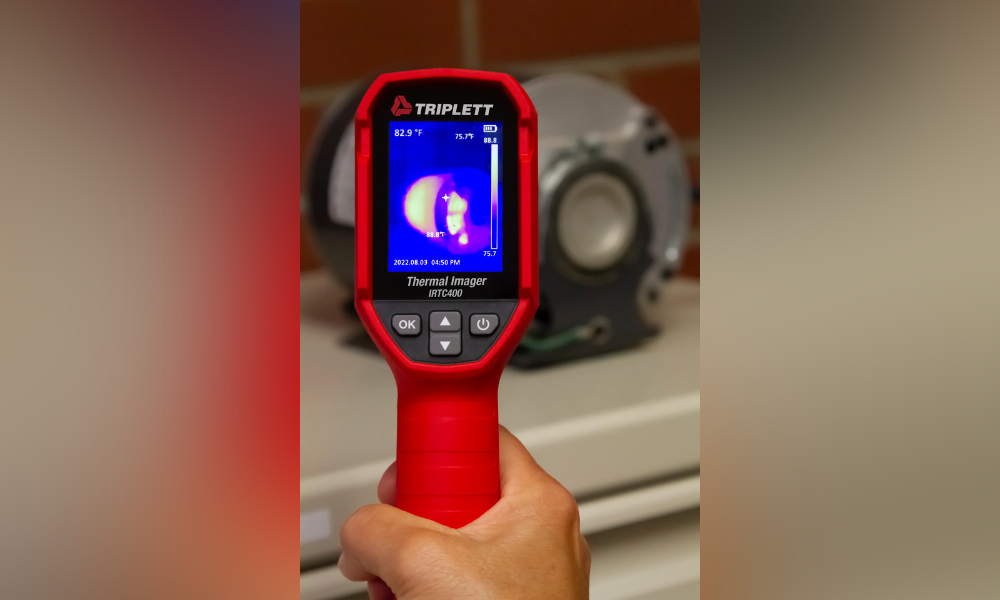 Identifying leaks and hot spots in electrical, HVAC, automotive and facility applications is getting easier, thanks to the IRTC400 Thermal Imaging Camera from Triplett Test Equipment.
The company's new thermal imager features a 120 x 90-pixel thermal detector that display both centre spot and high/low temperature tracking. It can be used to detect mechanical breakdowns, water leaks, moisture buildup, heat loss and more.
It displays images in 320 x240 resolution with multiple colour palettes including Ironbow, Rainbow, White-Hot, Black-Hot, Rainbow HC and Lava. It has a temperature range of -20 degrees Celsius to 400 degrees Celsius.
The device also features a built-in LED work light, and user programmable audible and visual high/low temperature alarms, making the imager customizable and ready for use in any environment. Users can view images on-site using the on-board gallery or transfer them to a computer via a USB stick.
Additional features include an easy-to-use 4-button menu, auto power off with disable, a real time clock/calendar, 3.7V rechargeable Lithium-Ion battery, and a 1-year warranty.