Honeywell has unveiled new software to help field workers in the oil and gas, mining and...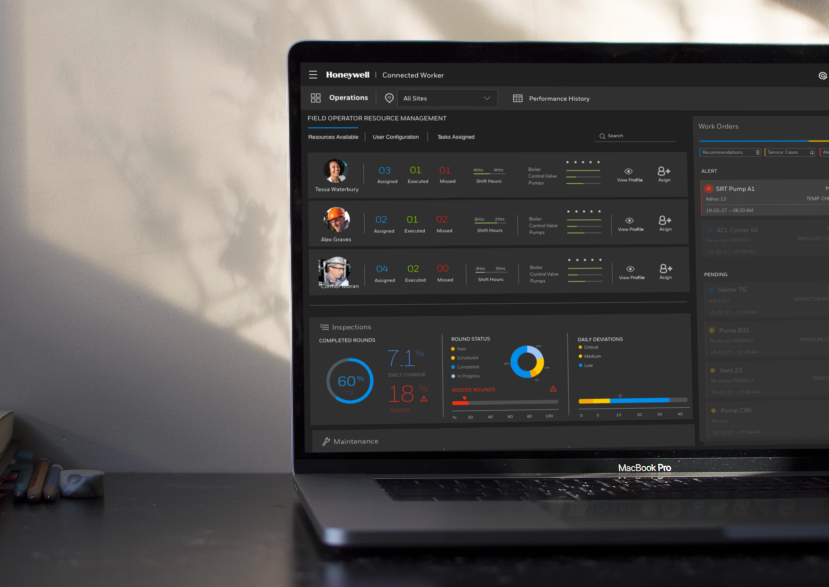 Honeywell has unveiled new software to help field workers in the oil and gas, mining and aerospace industries digitize equipment inspection programs, which can increase productivity, improve accuracy and minimize unplanned asset downtime.
Honeywell Forge Inspection Rounds is a mobile solution for field operations that improves technician operator rounds by enabling users to make informed, data-driven decisions. The cloud-based software allows plant supervisors and field technicians to replace manual and paper-based processes with standardized digital processes.
"Honeywell Forge Inspection Rounds is designed to digitize the deskless worker, eliminating the need for field inspectors to maintain tedious paperwork and minimizing the reliance on error-prone work processes," said Jason Merszei, vice-president and general manager, Honeywell connected enterprise, workers. "This software is easy to deploy and enables industrial companies to seamlessly connect to their workers in the field."
Technicians inspecting equipment in the field can access the software on a mobile device to review and input data with greater detail and accuracy, which can help detect potential problems and prevent costly unplanned downtime. In addition, supervisors can create, schedule, maintain and analyze their operators' rounds. This allows facility managers to quickly locate operators in the field, validate who is performing a specific task and determine whether that task has been completed properly.
Traditional, paper-based inspections can be inefficient, leading to missed equipment checks and other errors. Workers using Honeywell Forge Inspection Rounds have centralized data at their fingertips, accessible in real time. They are guided through the solution to follow approved, standardized work processes. Automating and streamlining processes can create additional benefits, including greater operational efficiency, increased productivity, improved safety for workers, enhanced compliance, reduced costs and better worker satisfaction, Honeywell says.
Honeywell Forge Inspection Rounds is hardware-agnostic, working on virtually any device made by Honeywell or other manufacturers – including tablets, smartphones, wearable devices, laptops or rugged mobile computers. The solution is also easy to deploy, requiring no coding modifications to a company's current technology investments.
Honeywell Forge Inspection Rounds is part of a new category of software pioneered by Honeywell – enterprise performance management for operations technology – that can improve the way companies collect, analyze and act on data collected from all parts of their operations.