Tech company announces new planning tool to help physical distancing in workplace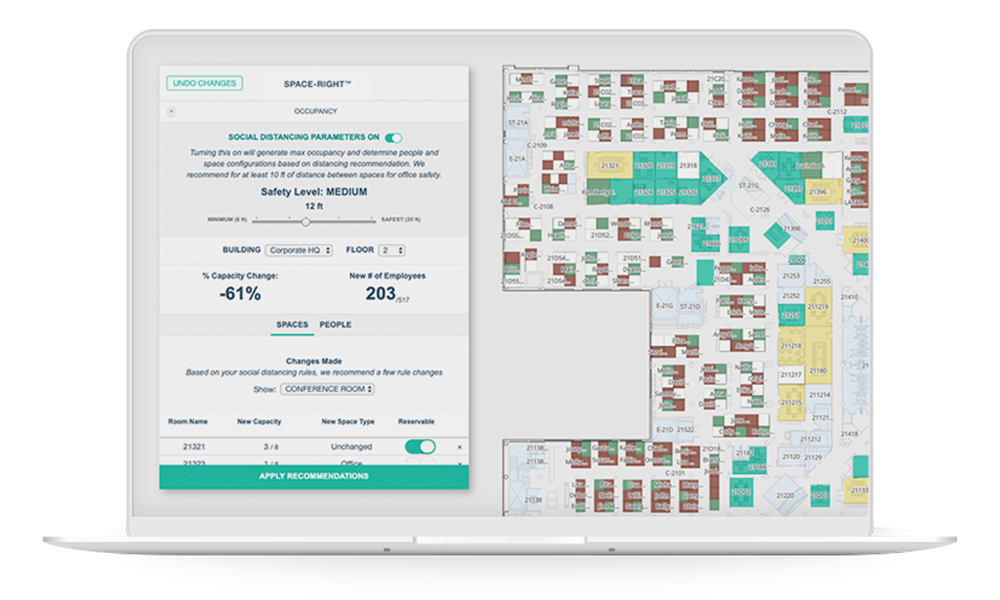 iOFFICE has launched a new space-planning feature called Space-Right™ which will assist companies in implementing safe distancing in their workplace. The tool will help space planners visualize the impacts of implementing physical distancing measures.
Chad Smith, iOFFICE VP of product strategy said: "We've heard concerns from customers and the industry at large about their ability to create a safe environment that employees are comfortable returning to when the time comes."
Space-Right™ allows workplace leaders to adjust separation between workspaces thanks to the use of a slider tool which lets the user instantly visualize corresponding changes on the workplace floor plan. Additionally, they can see the planned capacity reduction percentage. The tool also allows to shift between viewing by space and by person so as to better see the impacts on individuals for move planning purposes.
The tool uses an algorithm to allow the user to run multiple scenarios involving several factors such as bringing the workforce back in phases or shifts based on job function.
A smart algorithm allows them to automatically run multiple scenarios including several factors — such as bringing the workforce back in phases or shifts based on job function, converting small collaborative spaces to offices or increasing remote work allowances — to identify the optimal outcome before finalizing new floor plans and moving people.
iOFFICE provides next-generation workplace experience and asset management solutions. Space-Right will be available from May, existing iOFFICE customers will receive 90 days free.