Analyzes safety and productivity of workers in hot and humid conditions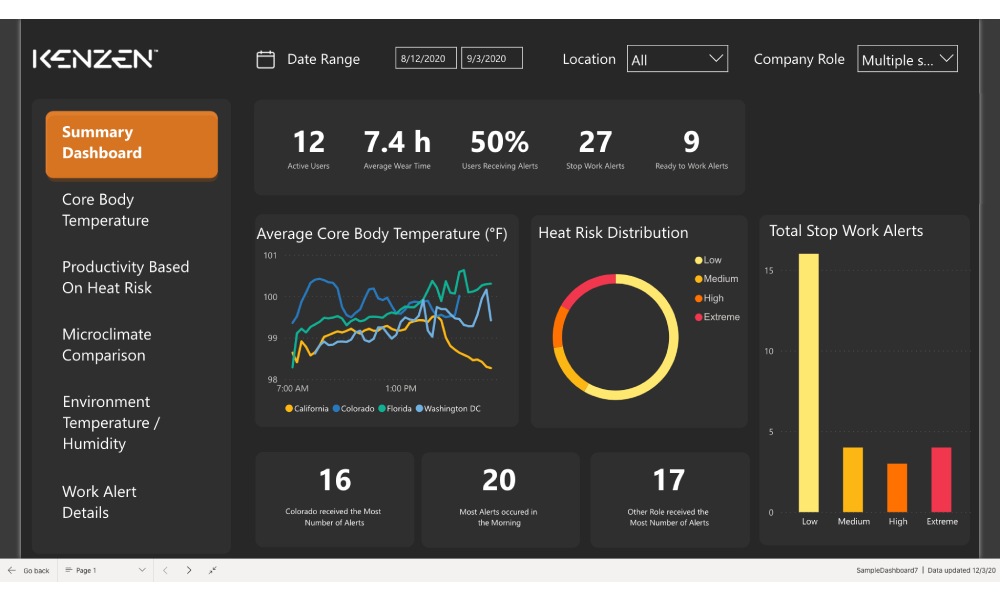 Kenzen has launched a data and analytics dashboard, the latest component of its smart PPE-connected worker solution. The dashboard captures workers' core body temperature (the greatest predictor of heat stress and illness), productivity and microclimates caused by clothing under hot and humid working conditions.
The analysis consists of tens of thousands of data points collected per worker per day from the Kenzen wearable which tracks physiological factors, including core temperature and heart rate.
The Kenzen system enables companies to identify and address challenges and opportunities related to work in hot and humid conditions. The information allows them to manage risk and improve processes to keep workers safer and more productive.
Last year, Kenzen unveiled the monitoring device and its complementary mobile app that alerts workers when they are at risk of heat stress and illness and when to stop work, rest and return to work safely. The hardware and app work together to feed data to the real-time dashboard for supervisors to monitor their teams proactively and intervene when necessary.
Only workers can view the details of their personal health information and safety managers and other EHS leaders only see what is necessary to keep the worker safe.