Data analysis to improve safety habits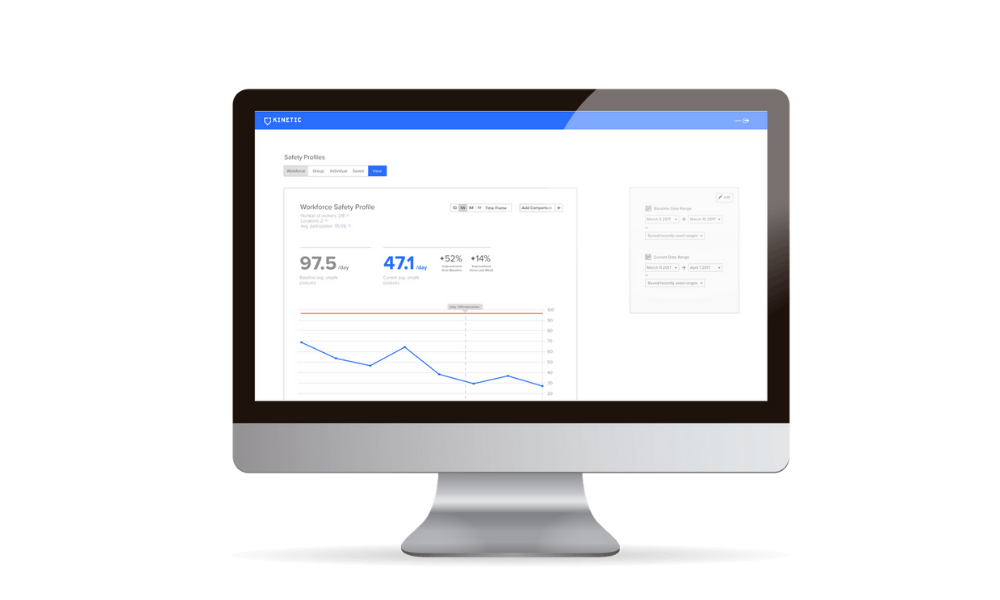 The Kinetic dashboard provides workplace feedback. Each Reflex device in your workforce automatically syncs to the Kinetic dashboard at the end of each shift, presenting you with up to date analysis and data that gives you up to date analysis and summaries for your workers' safety habits.
The Kinetic dashboard compiles the data you need for each of your workers, while you focus instead on having meaningful coaching sessions. You can use this data to make informed changes and interventions – and then track the effects over time.