IndustrySafe has introduced an incident investigation form to its mobile app. This app...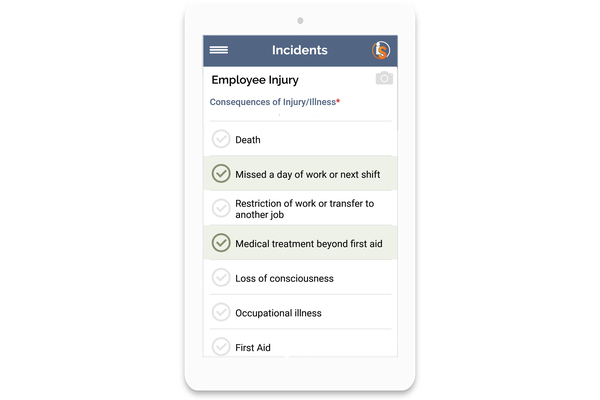 IndustrySafe has introduced an incident investigation form to its mobile app. This app, first launched in December of 2017, now allows workers to conduct incident investigations from their mobile devices, with or without internet access.
Designed for field use, the IndustrySafe mobile app provides employees with the ability to record safety inspections and incidents at job sites and remote locations. With this update, users now have the option to perform detailed investigations of multiple types of incidents, including near misses, employee and non-employee injuries, vehicle and environmental incidents. When investigating an incident, employees can capture important data on the fly, record witness accounts, and take and attach photos of the incident scene in real-time.
"With the IndustrySafe mobile app, investigators can react quickly and collect as much data as possible, while the information is still fresh," said Gabriel Tompkins, IndustrySafe's vice-president of technology. "The app is especially useful for our customers in the construction and oil and gas industries as they are always out in the field and may not have internet connectivity."
Incident Investigation forms can be submitted to the IndustrySafe software for further analysis by key team members as soon as web access is available.
Safety professionals can then generate accurate regulatory reports, including DOT accident registers. Using the data provided by the IndustrySafe mobile app, companies can compare safety and health indicators across modules, calculate incident rates, view inspection completion rates and more.
"Our incident software and mobile app are extremely powerful and popular tools that our clients utilize to record and analyze injuries and illnesses," explains Clare Epstein, IndustrySafe's COO. "With this release, we're continuing to build on our mission to allow EHS professionals to better manage complex incidents, anytime, anywhere."
The mobile app and its new incident investigation recording feature is available at no additional cost to subscribers of IndustrySafe's Incident module.
Customers may download the app from the App Store and Google Play for iPhone and Android devices.