Innovative VR commercial driving simulator to help reduce costs and greenhouse gases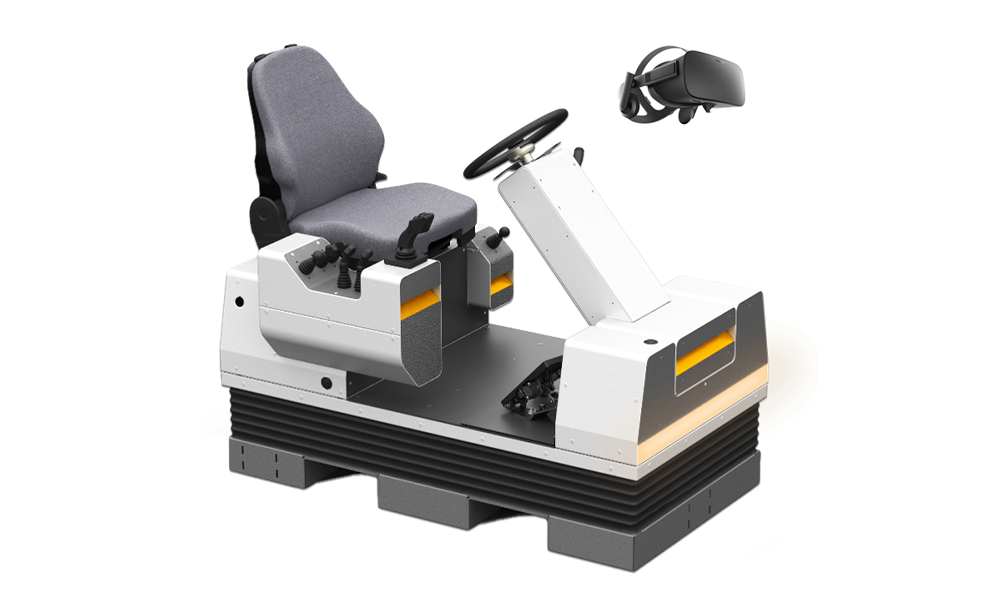 Edmonton-based Serious Labs announced that it is developing a virtual reality (VR) commercial truck driving simulator with support from the government of Alberta, Emissions Reduction Alberta (ERA) and the Alberta Motor Transport Association (AMTA).
Alberta will contribute $1 million to the development costs of the simulator, while ERA will contribute an additional $2 million. AMTA is providing data and expert guidance to ensure that the simulator meets transportation industry needs.
Serious Labs – a producer of VR simulation solutions for training and operation of heavy equipment – will design, manufacture and pilot the simulator in Alberta. Commercial deployment is estimated to begin in 2024, with the simulator to be made available across Canada and the United States.
"Our new VR driving simulator will not only help to create an expedited route to proficiency and safety for drivers, but a better, cleaner environment overall by lowering greenhouse gas emissions from both training and day-to-day operation," said Jim Colvin, CEO of Serious Labs. "This is a meaningful and important project for us, and we are excited by the journey ahead. Following our launch in Alberta, we look forward to making our simulators available across Canada, the United States, and beyond so that everyone can access these benefits."
Mandatory Entry Level Training (MELT), the new training standard deployed throughout Canada for Class 1 and Class 2 commercial drivers, will become mandatory for all provinces by 2024. MELT is designed to increase the skill level and safety of commercial drivers by providing more training and practice. It requires that each new driver obtain over 100 hours of training time, including 76 and a half hours of in-cab driving time, before being issued a license.
Canada's transportation industry is facing a labour shortage of over 20,000 commercial drivers which is projected to worsen in the coming years.
"While the new MELT requirements are excellent news for increasing safety standards, it means more time as well as greater costs for training centers, more emissions, and makes entering the industry more difficult for new drivers," said Wade Carson, senior product director at Serious Labs. "Our goal is to help alleviate those difficulties and instill best practices for drivers by enabling them to complete part of their in-cab training in VR instead."