Both products are now available in Canada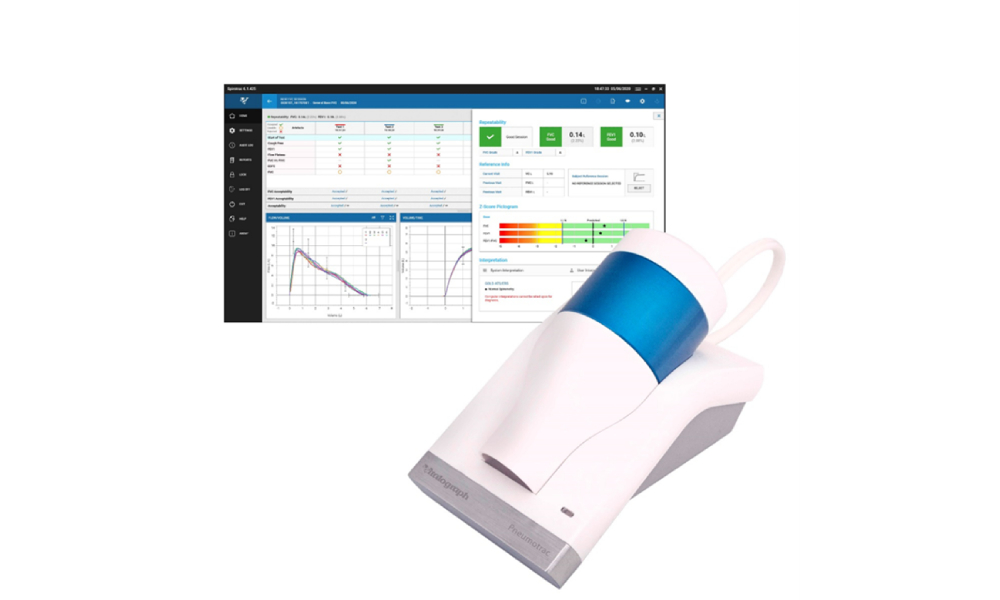 Tenby Medical has announced that the Vitalograph Pneumotrac and Spirotrac 6 are now available in Canada. The new Pneumotrac Spirometer, combined with Spirotrac PC software, is a tool used for respiratory testing in the occupational health setting.
Pneumotrac Spirometer features:
meets 2019 ATS/ERS standardization of spirometry guidelines.
highly accurate, robust, and stable Fleisch flow measuring technology with no moving parts.
low running costs and environmentally friendly; no need for costly disposable sensors, turbines or flow tubes.
save time and money using Vitalograph Bacterial Viral Filters (BVF) with validated cross-contamination efficiency >99.999 per cent, protecting the device, patient, and operator.
instant quality feedback using the latest test/session acceptability, usability and repeatability criteria.
Medgate/Cority compatible
comes with a five-year warranty and SpiroTutor, the new online training resource for clinicians to access Vitalograph device content 24/7
Spirotrac 6 PC software provides a respiratory diagnostic platform. The redesigned software is compliant with 2019 ATS/ERS spirometry guidelines, meeting international guidelines on accuracy and reporting. A brand-new user interface provides advanced quality control feedback for rapid and easy testing.
Five key benefits:
supports full-feature spirometry testing and bronchodilator responsiveness testing with over 50 available parameters.
provides instant quality feedback using the latest 2019 ATS/ERS spirometry grading, test/session acceptability, usability, and repeatability criteria.
uses the global lung function initiative (GLI) predicted equations with lower limit of normal (LLN), %Pred and Z-scores for accurate assessment of abnormality.
saves time and ensures consistency with Standardised Operator Comments to quickly add comments to the subject record.