The tenth annual Canada's Safest Employers Awards were beamed out to OHS professionals across the country as Canadian Occupational Safety celebrated the industrys safest workplaces and safety leaders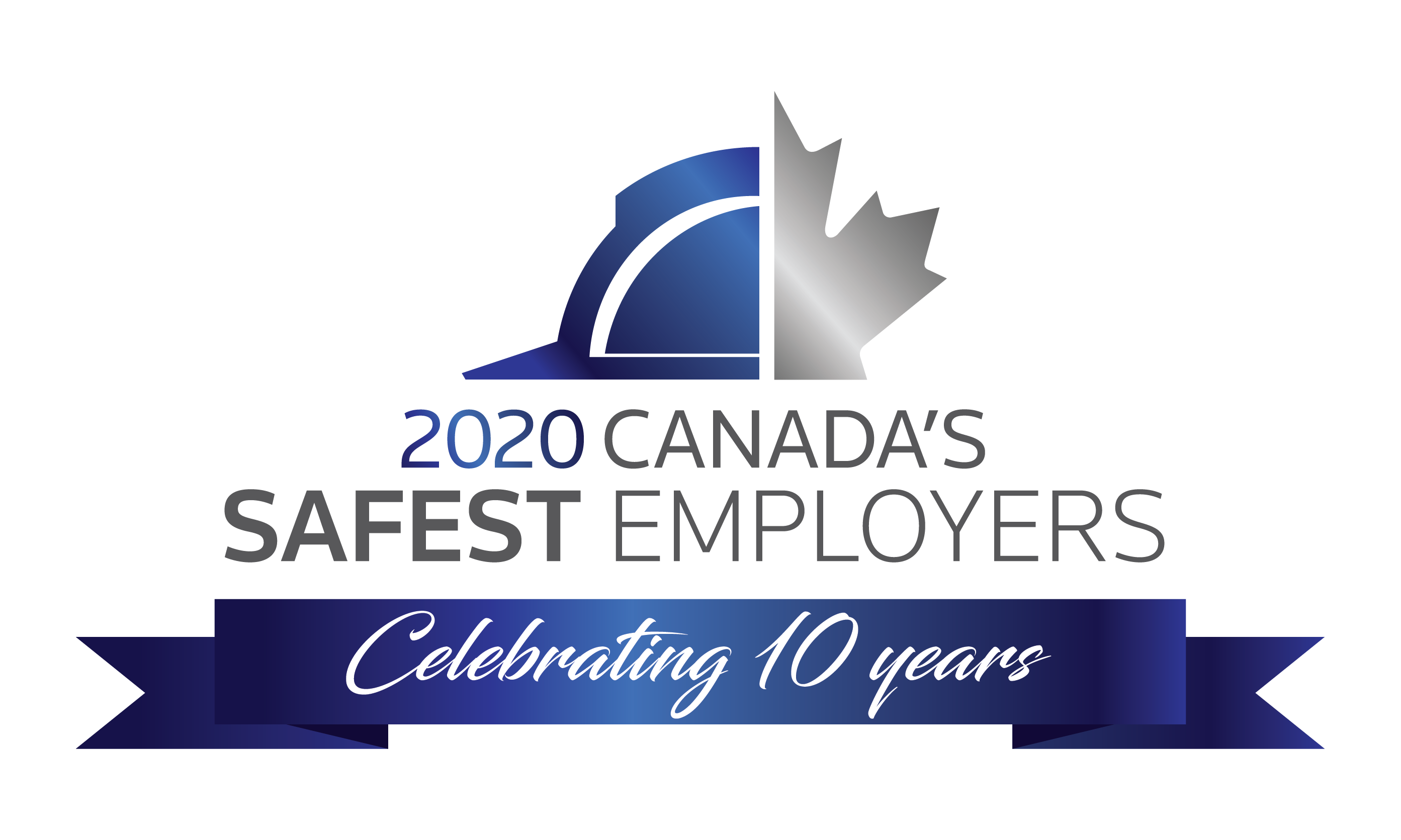 Canada's Safest Employers Awards really begins in February, when nominations open and safety professionals are called to send in submissions. Over the next few month, a lengthy selection process ensues to make sure that we truly are selecting the cream of the crop (see boxout). This year, our finalists were announced over the summer.
One exciting new update this year was that instead of revealing the winners beforehand, our winners were announced live during the virtual ceremony on October 22. This definitely stirred up anticipation among our nominees, and gave a bit of extra time for all of our finalists to shine.
Our winners are selected by a crop of expert judges. This year there were around 35 judges – some brand new and some who have been CSE Awards stalwarts. Our new additions were particularly keen to be joining in on the celebrations…
Chris Nielsen, vice president, Eastern Canada, for T. Harris Environmental Management, and one of the new judges for Best Health, Safety and Environment Management Program, said: "It is an honour to have been chosen to participate as a judge in the Environmental category of the 2020 Best Health, Safety and Environmental Management Program Awards. It's exciting to be involved with the leading edge of what industry leaders are doing to help our environment."
Also a judge for that category, Jill Grant, director of practice leadership at Pinchin Ltd, added: "I'm thrilled to have been selected as a judge for the environmental award. Health & safety and corporate social responsibility are top priorities for Pinchin Ltd."
Here are the winners of Canada's Safest Employers Awards 2020:
BEST HEALTH, SAFETY AND ENVIRONMENT MANAGEMENT PROGRAM
Winner: FortisAlberta
BEST SAFETY INDUSTRY PROVIDER
Winner: QM Environmental
BEST WELLNESS AND PSYCHOLOGICAL SAFETY PROGRAM
Winner: CAA Club Group
CANADA'S SAFEST EMPLOYER FOR YOUNG WORKERS
Winner: Innovative Automation Inc.
CANADA'S SAFEST EMPLOYER IN SERVICES SECTOR
Winner: WestCana Services Inc.
CANADA'S SAFEST LOGISTICS AND SUPPLY CHAIN EMPLOYER
Winner: Encore Trucking & Transport
CANADA'S SAFEST MANUFACTURING EMPLOYER
Winners: Michelin Pictou County
Royal Canadian Mint
CANADA'S SAFEST MINING & NATURAL RESOURCES EMPLOYER
Winner: Klohn Crippen Berger Ltd.
CANADA'S SAFEST NEW EMPLOYER
Winner: Canadian Plasma Resources
CANADA'S SAFEST OIL & GAS EMPLOYER
Winner: Weatherford Canada
CANADA'S SAFEST PUBLIC SECTOR/NON-PROFIT EMPLOYER
Winner: Saskatchewan Government Insurance
CANADA'S SAFEST PUBLIC TRANSPORTATION EMPLOYER
Winner: Jazz Aviation LP
CEO OF THE YEAR
Winner: Phil Verster - Metrolinx
INNOVATION IN INDUSTRIAL HYGIENE AWARD
Winner: Enbridge
MOST INNOVATIVE USE OF SAFETY TECHNOLOGY
Winner: FortisAlberta
RISING STAR AWARD
Winner: Erika Harris - BASF Canada
THE AVETTA AWARD FOR SAFETY LEADER OF THE YEAR
Winner: Erin Y. Oliver - Modern Niagara Group Inc.
THE BRUCE POWER AWARD FOR CANADA'S SAFEST CONSTRUCTION EMPLOYER
Winner: Borger Group of Companies
THE CHEMISTRY INDUSTRY ASSOCIATION OF CANADA AWARD FOR CANADA'S SAFEST CHEMISTRY EMPLOYER
Winner: BASF Canada
THE MSA AWARD FOR CANADA'S SAFEST UTILITIES AND ELECTRICAL EMPLOYER
Winners: Burlington Hydro Inc.
Waterloo North Hydro
THE WSIB AWARD FOR CANADA'S BEST HEALTH & SAFETY CULTURE
Winner: Borger Group of Companies
Featured Winners: