WorkSafeNB reveals safety lapses leading up to death of Bruce Lagace at American Iron and Metal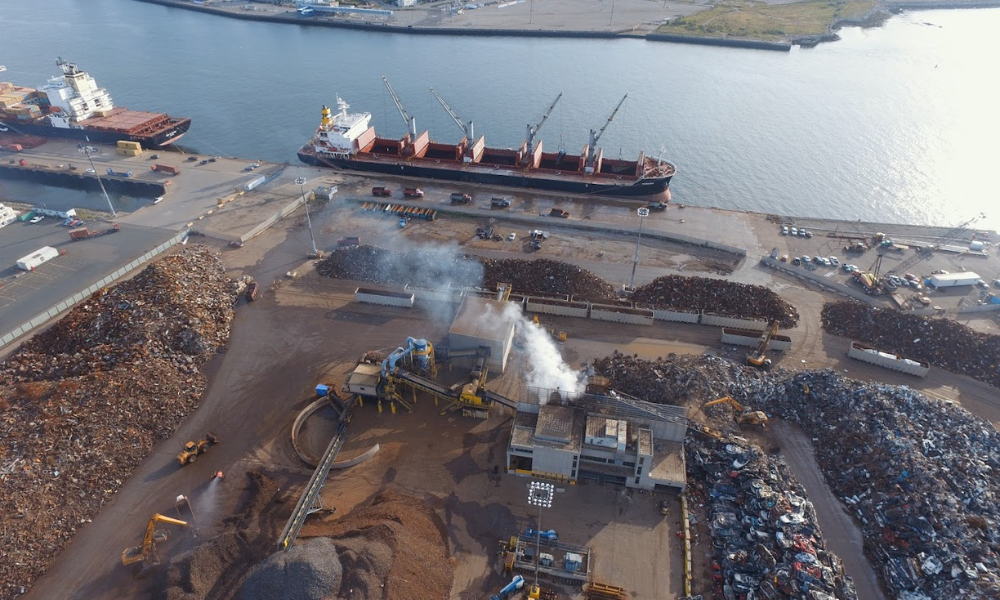 The inquest into the death of a truck driver at American Iron and Metal (AIM) has shed light on critical safety lapses within the workplace.
Bruce Lagace, who was delivering a load of scrap metal to the facility in the Port of Saint John, died on November 24, 2021. The coroner's inquest, which aims to determine the circumstances surrounding his death, has brought forth disturbing revelations about safety protocols in the industrial setting.
Lagace, an employee of Deschênes Drilling at the time, had been weighed on a scale early that fateful morning, part of the standard procedure for delivering recyclables to AIM. The facility typically operates from 7 a.m. to 5 p.m.
An inspector overseeing the removal of scrap from trucks called for Justin Richards, who operated a large crane with a grapple or magnet attachment, to unload the truck. Richards, who testified during the inquest, revealed that he had only been working at AIM for about eight months but had roughly ten years of experience with heavy equipment.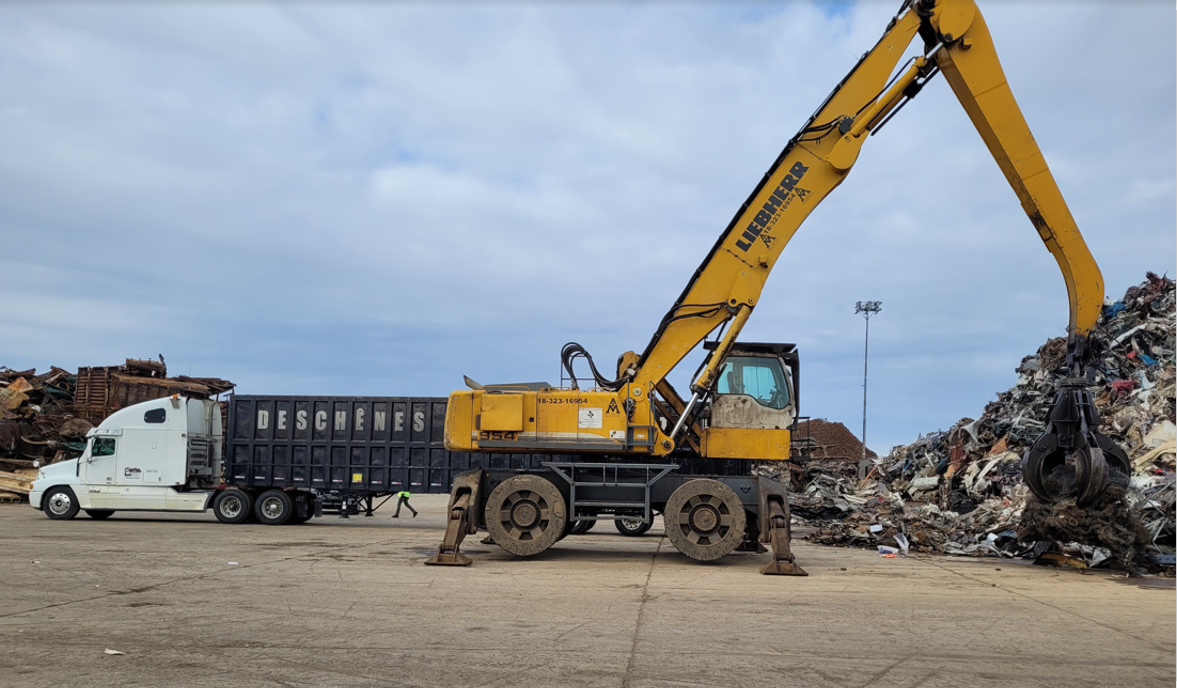 AIM crane used to clear out trailers. Source: WorkSafeNB
Richards explained that he began by picking up clumps of scrap metal from the back of the trailer and worked his way toward the front. When the grapple could no longer pick up additional material, operators typically used a bundled chain-link fence to sweep away dirt and remaining debris.
Surveillance video presented by WorkSafeNB during the proceedings showed Lagace entering a door on the opposite side of the trailer near the truck's cab while the unloading process was still ongoing. Testimonies revealed that once inside the trailer, the operator could not see Lagace.
The sweeping process continued for approximately two minutes, with about ten sweeps, before Richards noticed Lagace's body. Richards became emotional during his testimony.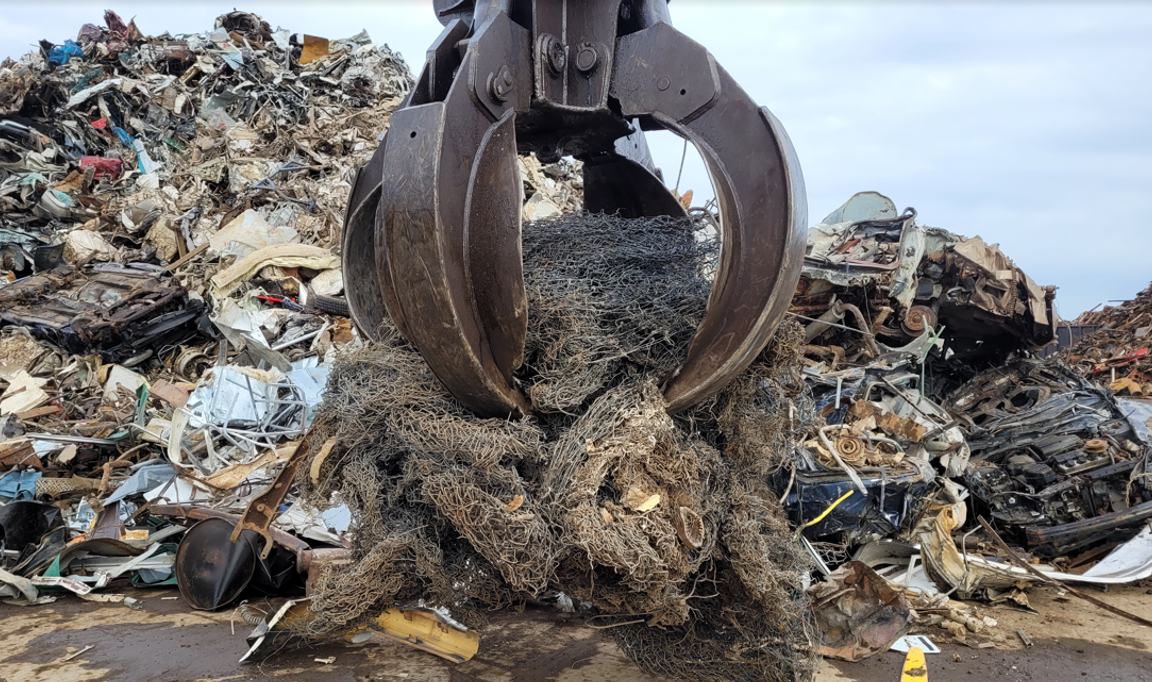 Ball of fencing used to sweep out trailers weighs hundreds of pounds. Source: WorkSafeNB
It wasn't until 9:12 a.m. that staff at AIM were alerted to the fact that Lagace was buried in a pile of scrap metal. They spotted his legs and boots, ultimately identifying it as a body.
Inspector Mike Lecelle, who had left Lagace with another inspector for a brief period while he prepared another truck for unloading, returned to find Richards in distress, as reported by Global News, exclaiming, "I buried him, I buried him, I think I killed him."
Wesley Pratt, another AIM worker, confirmed that he and some other employees began the challenging task of digging Lagace out. After obtaining permission from 911 to move Lagace for safety reasons, police, fire, and ambulance services were called to the scene. When they arrived, the fire department had already initiated CPR.
Chris Oakley, one of the responding paramedics, detailed the gruesome extent of Lagace's injuries, which included severe head trauma, a large laceration to his face and scalp, severe crush injuries to his abdomen, and extensive bruising. Although they briefly regained Lagace's pulse, it was lost again, and paramedics were unable to revive him.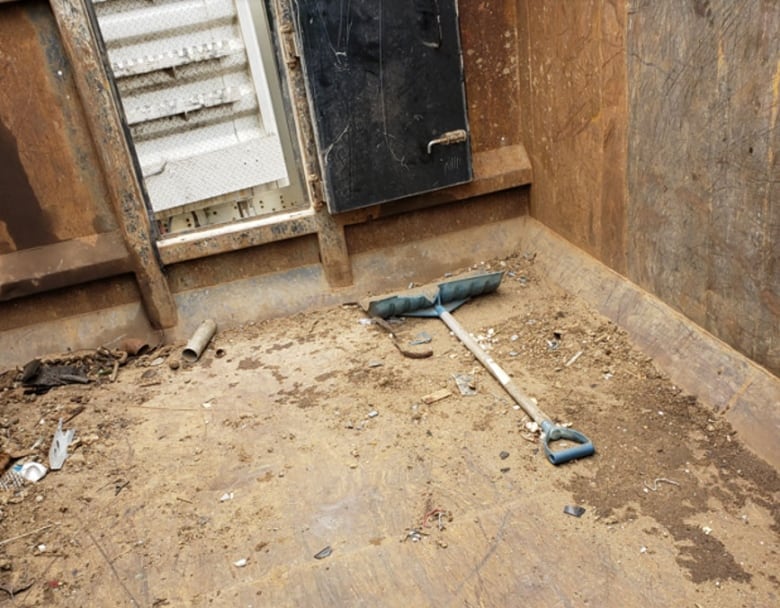 Blood stain near Bruce Legace's shovel. Source: WorkSafeNB
CBC News reports WorkSafeNB's testimony during the inquest raised concerns about inconsistencies in safety protocols at AIM. According to Michael Cyr, manager of investigations for WorkSafeNB, there was no clear procedure outlining where drivers should be during unloading, making it impossible to identify a standardized process.
Despite documents from AIM showing that Lagace had signed off on safety parameters just five days before the incident, a lack of clarity in safety protocols was evident. Other AIM workers testified that drivers are now required to remain in the cab of the truck or stand about 30 feet in front of it, close to an inspector.
These safety protocols have been reinforced, with drivers prohibited from leaving the truck's cab except to open the trailer door. Additionally, new drivers and untrusted companies must undergo mandatory training and safety orientation before entering the scrap yard. AIM has also appointed a full-time site safety supervisor.
Despite the tragic incident, police investigations did not reveal any criminal wrongdoing. The coroner's inquest, a fact-finding process, does not assign guilt, blame, or responsibility but is designed to make recommendations to prevent further deaths in similar circumstances.
The inquest continues all week.