Mike Groulx fell from roof of garage and suffered a skull fracture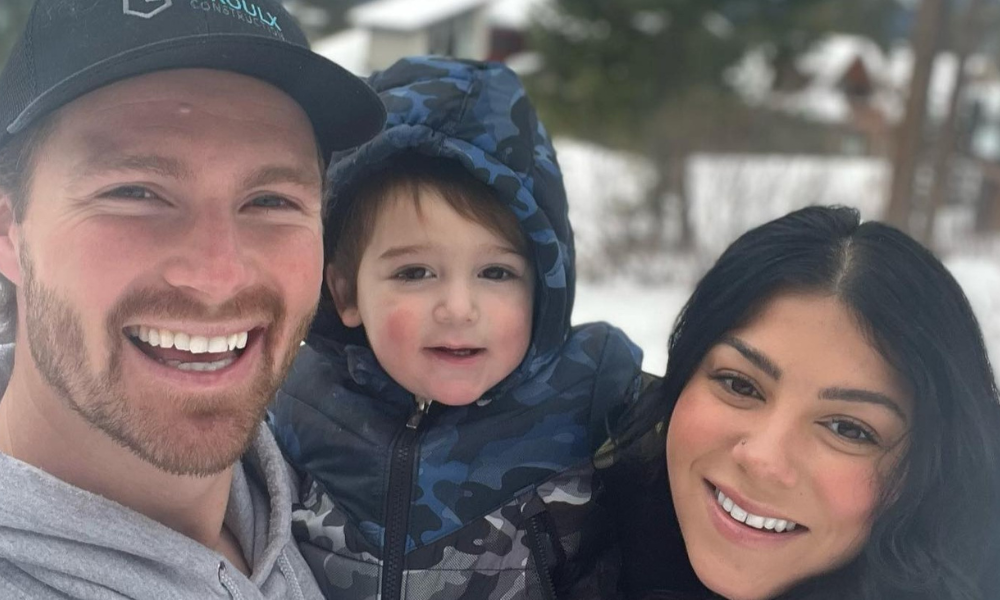 Mike Groulx from Angus, Ontario, is clinging to life and isn't expected to survive after falling off a roof at a construction site in Blue Mountains, west of Collingwood on February 22.
The man, formerly from Barrie, is the owner of a home-framing company called Groulx Construction. He fell from the roof of a garage he was working on and fractured his skull, causing a brain hemorrhage.
Groulx underwent emergency surgery, but his sister-in-law Carlee Lewis tells Simcoe.com he is not expected to survive.
"We have notified (our) family that he will be leaving us," she says, wiping tears from her face. "We're all devastated. Seeing him like this is really hard. We're trying to keep any level of hope alive, but it's not looking good. My sister is doing her best, but she's really struggling. His mom is doing her best, but obviously she's struggling. When anybody has a tragic accident like this, it's never something you'd want anyone to go through."
Groulx recently married his wife Charlotte, and their son is nearly two-years-old. Groulx turned 32-years-old while in hospital on February 25. His family made posters, ate cupcakes, and sang "Happy Birthday" to him.
The Ministry of Labour, Immigration, Training and Skills Development is investigating the incident. It issued one requirement and two orders to the constructor, Calibrex. Two requirements were also issued to the subcontractor, according to the Simcoe.com report.
Groulx's family and friends have organized a GoFundMe page in hopes of helping Charlotte cover bills and offset costs related to treatment. It set a goal of raising $40,000.
"(Charlotte) never likes to ask for help; she's super humble," says Lewis. "She doesn't want charity. I explained to her that even just staying in a hotel near the hospital is costly. What's happening is everyone's worst nightmare. People can really identify with how hard this must be; their hearts go out for her. She's a young stay-at-home mom, only 26. They're a beautiful family. We can't take her pain away, but we can help with the everyday cost of life."
Slips, trips, and falls are one of the leading causes of workplace accidents on construction sites. Rooftop safety audits can also help identify hazards and determine the best control methods.