How Milwaukee Tool is working with industry players to reduce injury risks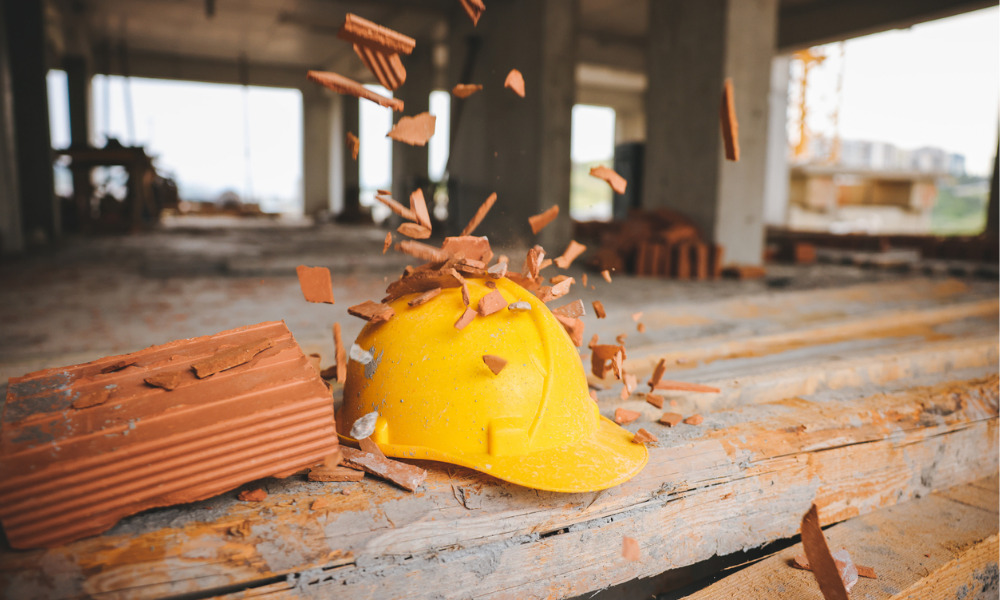 Toronto, ON - Struck-by incidents due to dropped objects are rising in Ontario's construction sector, representing 15 percent of critical injuries on sites as of December 31, 2022. To address this, leading firms PCL Constructors Canada Inc. and EllisDon are partnering with industry stakeholders to enhance safety.
Closing Regulatory Gaps
Jennifer McKenzie of the Infrastructure Health & Safety Association (IHSA) highlights Ontario's vague approach to dropped objects in safety regulations. PCL and EllisDon are engaging partners like Milwaukee Tool to improve tool tethering and educate workers.
Innovative Tool Tethering
Getting workers to tether tools is a challenge. Milwaukee® tool lanyards provide shock absorption and reduce injuries by slowing down dropped tools. Training has already led to a 60 percent reduction in dropped objects in Toronto.
Enhanced Head Protection
To create a proactive safety culture, enhanced head protection is crucial. EllisDon is adopting Milwaukee® BOLT™ helmets, offering top and side impact protection and a unique five-adjustable buckle chin strap for fall stability. These helmets have six accessory slots for additional gear.
Advocating Consistent Safety Standards
Industry-wide collaboration is essential for identifying and mitigating hazards. Milwaukee Tool, PCL Construction, and EllisDon host safety events. Regulatory changes are needed to ensure consistent safety standards across job sites, with more information for navigating the current landscape here.
While costs are associated with better safety equipment and training, the benefits include fewer injuries, long-term cost savings, and an improved industry reputation. Progressive contractors are leading the way towards world-class safety standards in construction.