Worker was trapped in excavator cab for several hours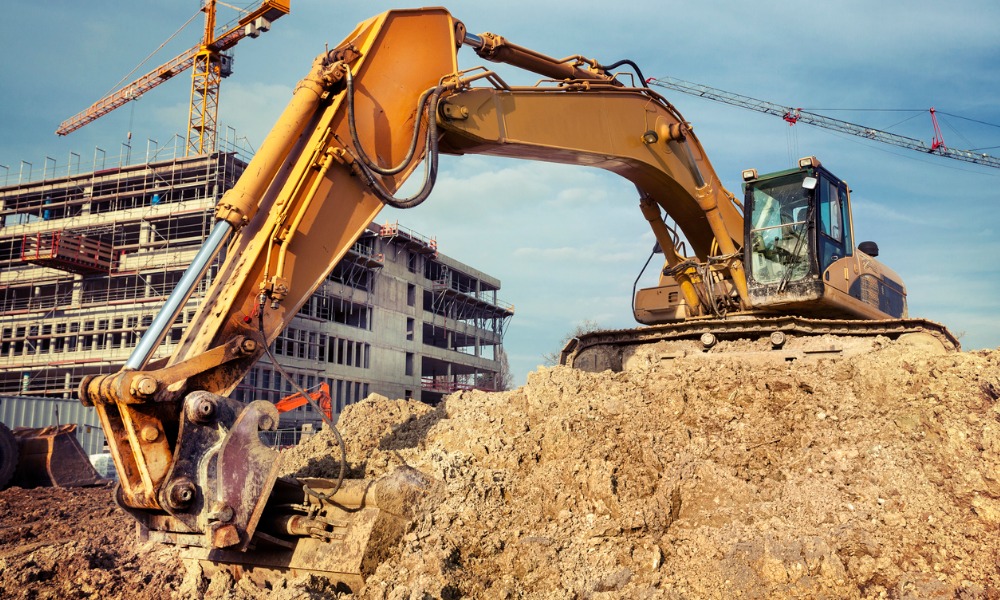 SL Marketing of Orillia, Ont. has been fined a total of $81,250 after a concrete structure collapsed on top of a worker's excavator. The company was fined $65,000 plus a 25-per-cent victim fine surcharge of $16,250.
The firm was conducting a demolition operation/construction project at the former Kraft Paper Mill in the Thunder Bay District in northwestern Ontario in November 2017.
After site orientations were performed, workers drilled holes into columns in three concrete structures on site. Explosives were inserted into those holes, and they were detonated as test blasts. The test blasts were performed under the direction of a supervisor.
The blasts did not bring the structures down, and the site was then left for several days to settle. Following that, on Nov. 14, 2017, an excavator with an attached pulverizer was brought to the site. The operator was instructed to "soften" one of the structure's walls using the pulverizer. The intention was that after the walls had been softened, a further blast would be set off to bring the structure down.
The worker began softening the walls, and the approximately 65-foot concrete structure collapsed on top of the excavator. The worker was trapped in the excavator's cab for several hours, buried under rubble. He was later freed, taken to hospital and suffered a non-life-threatening injury.
The Ministry of Labour investigated the incident and determined that even though the company had trained its workers in how to perform demolition work, a second assessment had not been performed following the initial test blast to determine the building's structural integrity as required by the procedures.
As a result, the company did not provide an appropriate safeguard in the circumstances to prevent injury to a worker (that is, a second structural assessment). This contravened section 212(1)(b) of the Construction Projects Regulation (Regulation 213/91) and the company failed, as an employer, to ensure that the measures and procedures prescribed were carried out in the workplace, contrary to section 25(1)(c) of the Occupational Health and Safety Act.
Source: Ontario Ministry of Labour