Worker crushed by thirteen-ton counterweight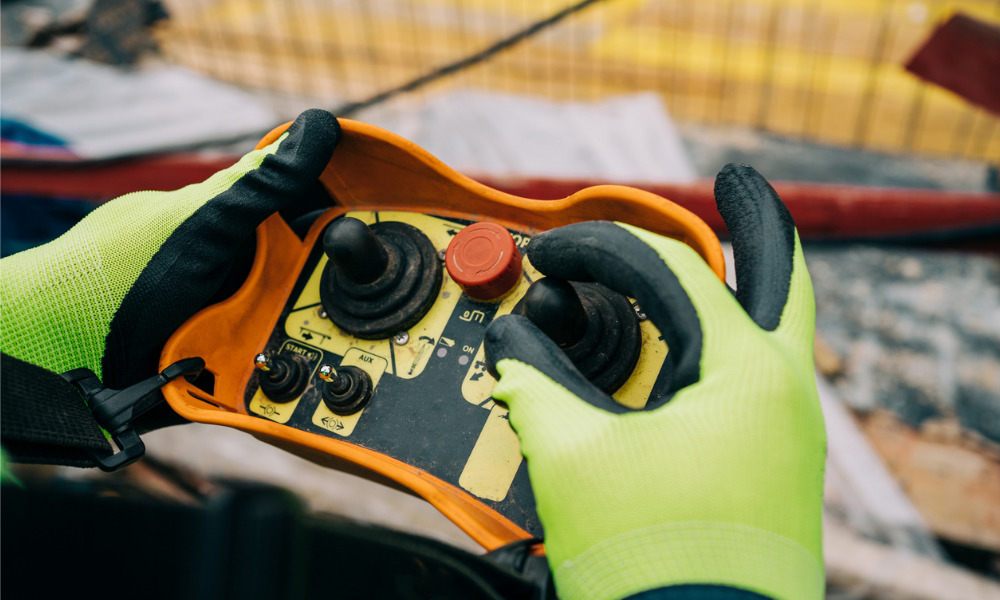 Ontario employer Orin Contracting Services Inc. has been fined $125,000 after pleading guilty to workplace safety rules violations in the Ontario Court of Justice.
The employer must also pay a 25-per-cent surcharge as required by the Provincial Offences Act, to be credited to a special provincial government fund to assist victims of crime.
The fines stem from a Feb. 28, 2020, incident, when Roni Excavation Ltd. ("Roni") and one of its subsidiaries, Orin Contracting Services Inc., were contracted to conduct excavation and backfilling at a construction site for five residential condominium towers.
On that day, a worker and their supervisor went to the site to prepare an excavator for movement to another construction site.
In order for the excavator to be moved, it was necessary to remove its bucket, boom, and counterweight to reduce the overall weight of the machine.
The employer was provided with a Manufacturer's Operation and Maintenance Manual, which outlined the procedure for safe removal of the counterweight to prevent injury or death. The specified procedure involves engaging the hydraulic system of the excavator.
However, the work crew did not use the manufacturer's specified procedure. Instead, they backed a truck up to the counterweight to use as a work platform and began removing the mounting bolts.
After they had removed three of the six mounting bolts, the supervisor climbed onto the excavator to remove a camera and lights from the machine to prevent damage. The worker continued removing bolts. And when loosening the sixth bolt, the thirteen-ton counterweight fell onto the worker, causing fatal injuries.
"Orin Contracting Services Inc. failed to ensure the safety measures and procedures for removing a counterweight from an excavator, prescribed in section 93(3) of O.Reg. 213/91 were followed, contrary to section 25(1)(c) of the Occupational Health and Safety Act, R.S.O. 1990, c.O.1," according to the Ontario government.
Previously, Ontario employer FIO Automotive Canada Corporation (FIO) was fined $50,000 after a worker suffered a critical injury at the workplace when a 1,500-pund feed bar was knocked out of its support cradle and struck the worker who was operating the crane.
Also, British Columbia employer Rebo Beton Pumping Ltd. was fined $14,868.51 for an incident that left one of its workers seriously injured. On the day of the incident, one of the firm's workers accessed a wood frame scaffold inside an excavation to place the concrete with a concrete line hose. However, the scaffold failed and the worker fell into the excavation, sustaining serious injuries.
Lastly, Alberta employer Precision Trenching was fined $275,000 for an incident that left one worker fatally injured. The worker was inside a trench greater than 3 metres (m) deep by 6 m wide, working to level it. However, the south bank gave way, covering the worker to their neck.