Glencore Canada fined after three workers injured in sulphuric acid spray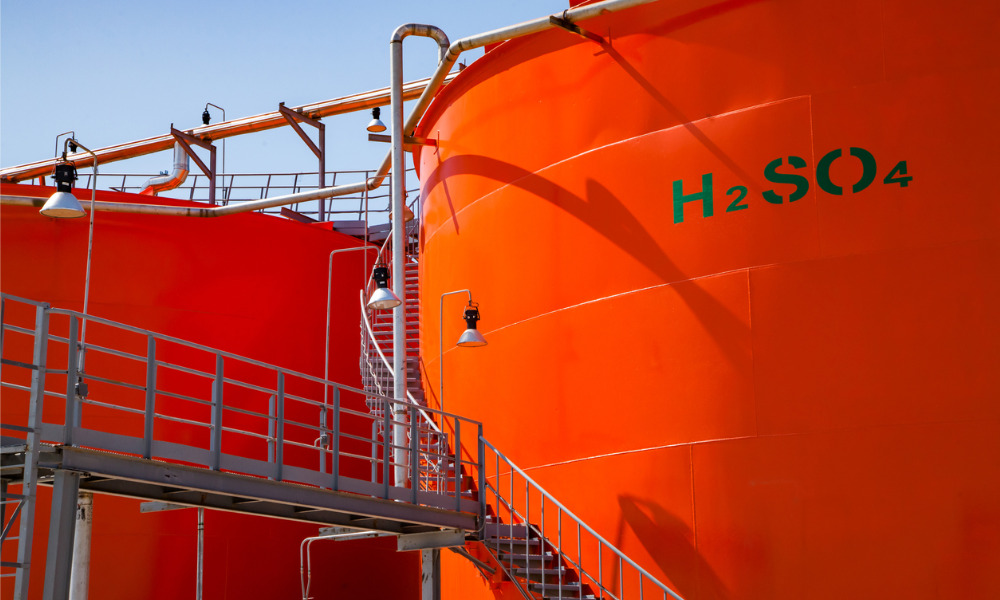 The incident happened on May 9, 2018 in Falconbridge, ON. In a planned restart after a maintenance shutdown of a smelter located in the township, a 98 per cent sulphuric acid solution was delivered to the site in four rail cars.
As part of the move, two tank trucks from a third-party contractor were on site to help move the acid from the rail cars to the acid plant, on a rotating basis.
One of the workers on the site disconnected the transfer line from the rail car out of sequence before the railcar had the chance to be depressurized. As a consequence, the sulphuric acid solution began spraying out of the railcar and injured three of the workers on the site.
The Provincial Offences Court in Sudbury found that the company failed to ensure that a railcar had been depressurized before the transfer line was disconnected, resulting in the acid spray. This is contrary to section 56(b) of Ontario Regulation 854/90, Mines and Mining Plants, thereby contravening section 25(1)(c) of the Occupational Health and Safety Act (Ontario).
Glencore was fined $110,000. Furthermore, the court has also imposed a 25 per cent victim fine surcharge, in accordance with the Provincial Offences Act. The victim fine will be credited to a special provincial government fund to assist victims of similar crimes.
The surcharge is equal to $27,500, bringing the total fine to $137,500.
Source: Government of Ontario