The provincial offences court also imposed a 25 per cent surcharge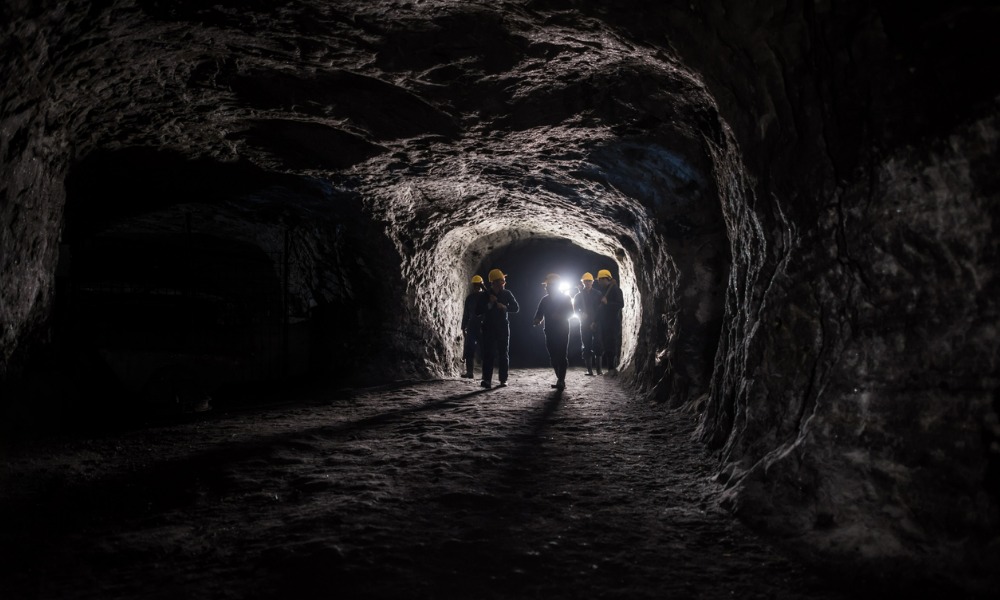 British Columbia company DMC Mining Service, Ltd. is being charged $120,000 after one of its workers sustained an injury while performing mining work in Ontario.
The Ontario provincial offenses court also imposed a 25 per cent surcharge, to be credited to a special provincial government fund to assist victims of crime.
The incident took place on Aug. 17, 2019, when DMC had been contracted by Vale Canada Limited for raise mining work. The work involves creating a vertical or inclined opening in a mine driven upward from one level to connect with another level.
The work was being completed in the Return Air Raise which is a vertical shaft, with two workers on a raise climber drill platform. They were drilling and blasting rock to advance the raise upwards.
The process also involved scaling loose rock from the area being drilled.
The drilling was done in close proximity to significant structures, including bedding planes, veins, joints, faults, and contacts between different rock types. And while scaling, a loose rock fell from another area and made contact with the injured worker.
The vibrations from drilling adjacent to significant structures likely contributed to the rock falling unexpectedly, according to the Ontario government.
Previously, Ontario employer CGC Inc. was also fined $110,000 after two of its workers were injured in another rock fall incident.
"It was a reasonable precaution to ensure drilling was not done adjacent to significant structures," according to the government.
"Section 25(2)(h) of the Occupational Health and Safety Act (the "Act") states that an employer must take all precautions reasonable in the circumstances for the protection of a worker. Accordingly, by failing to ensure drilling was not completed adjacent to significant structures, the defendant breached section 25(2)(h) of the Act."
Also, a worker previously died from a collapsing bridge incident. Another worker was crushed by aluminum bale. Both incidents resulted in fines for employers.