One worker was killed while another received life-threatening injuries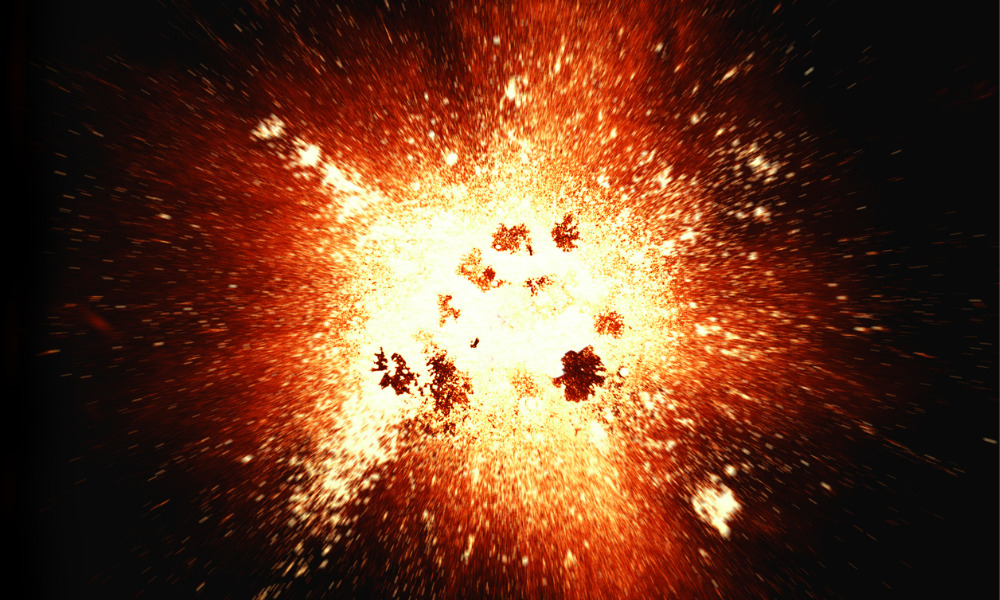 Workers at Ja-Co Welding & Consulting Ltd. in the Nisku Business Park south of Edmonton, Alb., were fabricating a metal skid when acetylene gas ignited, causing a fatal explosion.
The devastating workplace accident occurred on the morning of December 27, 2018.
According to Alberta Health Services, one worker was found dead at the scene and two patients were taken to hospital – one in critical, life-threatening condition. Other workers were also injured.
Red Deer Advocate, a local newspaper, says that the impact of the blast was felt kilometres away from the scene. And this wasn't the first time that such an incident had happened in the area.
Indeed, three men were killed a month before, on November 15, in Leduc, Alb., at oil field equipment supplier Millennium Cryogenic Technologies.
Guilty
Ja-Co was recently convicted, the welding firm pled guilty to contravention of two counts:
Section 3(1)(a)(i) of the Occupational Health and Safety (OHS) Act, for failing to ensure the health and safety of their worker;
Section 3(1)(a)(i) of the OHS Act, for failing to ensure the health and safety of their workers by not using a leak detection system in the acetylene shack.
The welding firm was ordered, under OHS Act Section 75, to pay $300,000 in favour of Safety in Schools to collaborate with the Manufacturers Health and Safety Association (MHSA) to fund the expansion of online occupational health and safety education, focused on manufacturing and fabrication (notably, welding hot work).
Ja-Co was also placed on two years of Enhanced Regulatory Supervision, and all other charges were withdrawn.
Creative sentencing
Alberta has long been a proponent of creative sentencing.
In another recent conviction, Lafarge Canada, Inc., pled guilty after a fatal crane incident in Edmonton.
Lafarge was ordered to pay $320,000 in favour of the Alberta Motor Transport Association (AMTA), in partnership with the Alberta Construction Safety Association (ACSA) and MHSA to fund the development of a training course and educational resources which focuses on material handling and load securement.
Speaking to COS, Barrie Harrison, a spokesperson for Alberta Occupational Health and Safety, said:
"With creative sentencing, you have that direct benefit from something very tragic. The victims or families of victims can see what came of that incident," he said. "Sometimes, there will be bursaries, or colleges will have programs, in the name of the person who was injured or killed. So, there's a benefit they can see and deservedly so."