Industrial bakery had been previously convicted of similar safety violation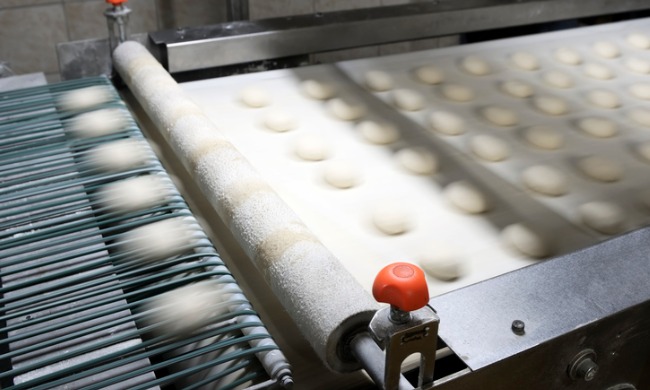 Toronto-based FGF Brands, an industrial bakery specializing in naan bread and muffin products, has been fined a total of $93,750 after a worker was caught in a dough machine. The court imposed a fine of $75,000 plus a victim fine surcharge of $18,750.
On May 24, 2018, a young worker was operating a die cut machine, part of the production line that processes dough for naan bread.
While operating the machine, the worker noticed that the dough on the conveyor was getting stuck and reached into the machine to adjust the dough, then received a crushing injury caused by a moving part of the machine.
Section 24 of Ontario Regulation 851 (the Regulation for Industrial Establishments) requires a machine to be equipped with a guard or other device to prevent access to moving parts of the machine that may endanger the safety of a worker.
The die cut machine was not equipped with a device that prevented the worker from accessing the moving parts described above.
Thus, the defendant failed to ensure that the measures and procedures prescribed by section 24 of the regulation were carried out in the workplace, contrary to section 25(1)(c) of the Occupational Health and Safety Act.
The company has a previous conviction under the same legislation dating from 2017. It was fined $70,000 by the court after a worker was trapped and injured by a dough machine at the same workplace.
New and young workers in Ontario are four times more likely to be injured than other workers, particularly during the first month of employment.
Source: Ontario Ministry of Labour