Black bear attacked employee on a trail near oil sands plant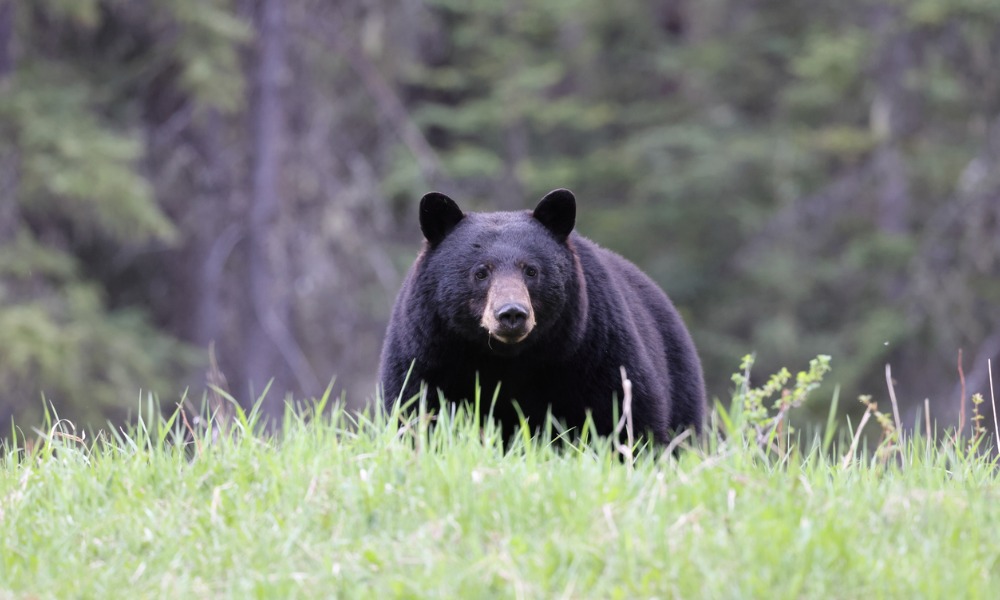 A Suncor Energy worker has been injured in a bear attack at one of the company's oil sands plants in Northern Alberta. The incident occurred on May 6th, according to a statement from Suncor.
The worker was attacked by a black bear while walking on a trail near the plant. The victim, whose name has not been released, was airlifted to hospital with serious injuries.
According to the Financial Post, the incident has prompted Suncor to issue a warning to workers and visitors to be cautious when in the area and to carry bear spray.
"A full investigation is underway, and it would be premature and inappropriate to speculate on the cause," says company spokesperson Leithan Slade. "Suncor does provide personal deterrents such as bear spray, together with training, for workers who work within or close to wildlife habitat. We also have standards with respect to the use of wildlife fencing and an on-site professional wildlife contractor for bear surveillance and monitoring."
The company did not provide further details about the attack or the condition of the injured worker. It said that it is cooperating with authorities and conducting an internal investigation to determine what led to the incident.
The incident is a reminder of the potential dangers faced by workers in remote locations such as oil sands plants, where wildlife can pose a threat. In 2014, a contractor working at a Suncor facility was killed by a black bear.
Suncor is one of Canada's largest energy companies, with operations in the oil sands, offshore drilling, and renewable energy sectors. The company has been the subject of controversy in recent years over its environmental impact and its involvement in the development of the oil sands.