Father in intensive care after sustaining injuries while fighting a wildfire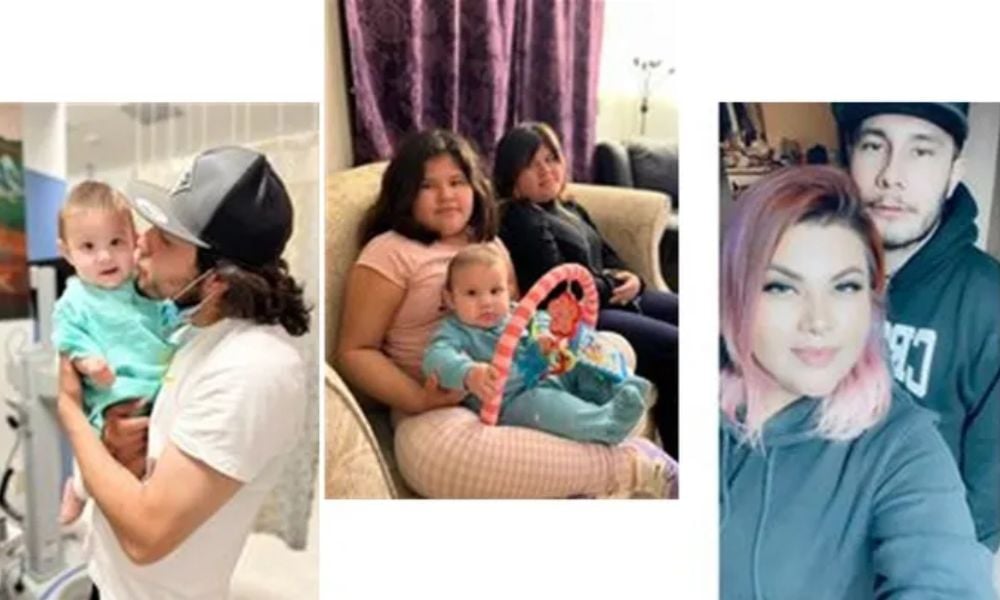 A wildland firefighter from East Prairie Métis Settlement suffered severe injuries after a tree fell on him, according to his family.
Frankie Payou, a seasoned firefighter with 14 years of experience, was aiding firefighting operations on Sunday when a partially burnt tree broke and struck his head and shoulders, according to Jessica Supernault, the cousin of Payou's girlfriend, who confirmed the details to CBC News.
Payou was immediately airlifted to the intensive care unit at the University of Alberta Hospital in Edmonton. He is currently in a coma, enduring a brain bleed, broken ribs, and liver and kidney damage. The family reports that his condition is critical.
Earlier this month, residents of East Prairie Métis Settlement, located approximately 165 kilometers east of Grande Prairie, were compelled to evacuate their homes due to an uncontrolled wildfire. Payou's family, including his five-month pregnant girlfriend, Melodie Robinson, and their three children, promptly evacuated as well. Payou chose to remain behind in an attempt to protect their home from the encroaching flames.
Supernault explained that Payou diligently sprayed down the house and created a firebreak around it. He then rushed to safeguard a neighboring residence. Shockingly, within a mere 15 minutes, Payou's own house was engulfed in flames.
Despite the loss of his home, Payou valiantly continued his firefighting efforts to protect the imperiled community of East Prairie.
In light of the tragic incident, Supernault launched a GoFundMe campaign initially aimed at rebuilding Payou's house. However, the focus has now shifted to supporting his recovery and medical expenses. Supernault shared, "They are just kind of waiting, and Melodie has been by his side and praying with their little girl, and we're just hoping that he makes a full recovery."
Currently, Payou's girlfriend and their three children are residing in Edmonton to provide unwavering support during his arduous journey towards recovery.
During the daily wildfire briefing on Wednesday, Christie Tucker, the information unit manager at Alberta Wildfire, confirmed the serious injury sustained by a firefighter in the vicinity of East Prairie Métis Settlement.
Tucker expressed her heartfelt condolences, saying, "news like this is felt by every firefighter, and our hearts sincerely go out to his family." She emphasized the challenges and risks confronted by firefighters, urging everyone to recognize the perils inherent in fighting wildfires.
Tucker acknowledged that no further details were available concerning injuries among other firefighters. She emphasized the high priority placed on firefighter safety, stressing the sense of unity within the firefighting community and the collective aversion to witnessing such severe injuries.