25-year-old Adam Yeadon 'liked helping people out'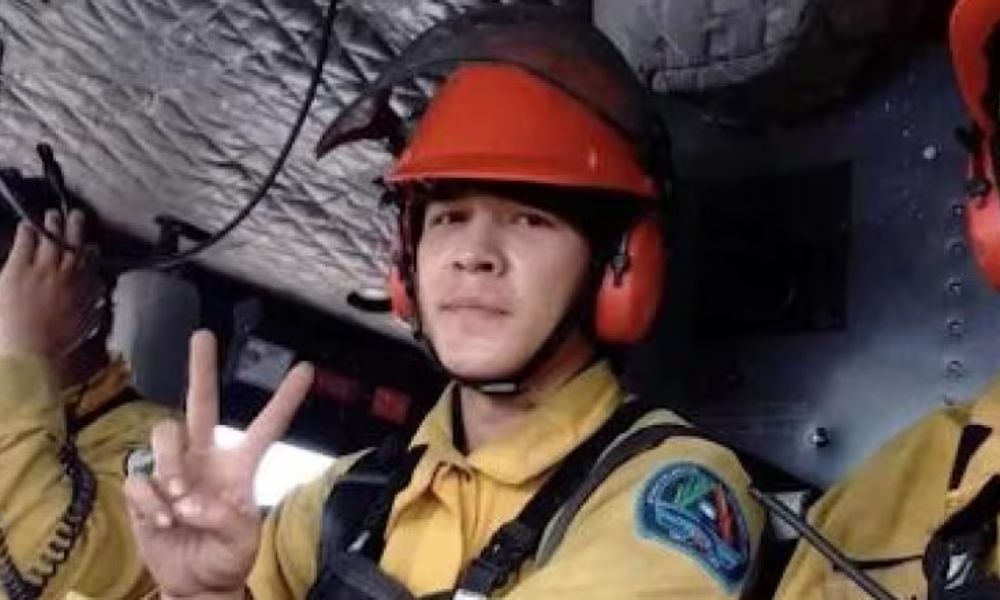 The family of Adam Yeadon, a 25-year-old firefighter from Fort Liard, N.W.T., who died battling a blaze near his community, is mourning the loss of a beloved son and sibling. Yeadon's relatives fondly remember him as a smiling and caring person who was deeply passionate about his work in the bush.
Yeadon, a member of the Acho Dene Koe band, had been fighting a wildfire caused by lightning approximately 37 kilometers north of the B.C. border. Despite the ongoing challenges posed by a lack of rain, record-breaking temperatures, and an intense wildfire season, Yeadon remained dedicated to his duties as a wildland firefighter.
Donna Deneyoua, Yeadon's sister, expressed the family's grief, telling CBC News, "I think we're just all still in a lot of shock." She fondly recalled her brother's passion for his work, noting that he had been a wildland firefighter in the territory for several years.
"When he was 17, he wanted to get in there, but they told me he was still too young," she said. "He really liked the chopper rides, he said. Like, he liked getting in the chopper and flying up there and seeing everything. And he liked helping people out."
Yeadon's father, Jack Yeadon, also spoke with pride about his son's commitment to his firefighting role. "No doubt about it, in my mind. And he was sharing with me the joy that he was getting out of being strong and picking stuff up and throwing hose out in the bush, and all those things…and I think he was knowing that he was doing something that was worthwhile."
However, as the family grieves, they seek answers about the circumstances of Yeadon's injury. The N.W.T. officials have not publicly released any details about the incident, but the coroner's office is conducting an investigation. Family members have revealed Yeadon was struck by a fallen tree and expressed concerns about his supervision, crew size, and training.
"Could this have been prevented if he knew, if he had more experience?" questioned Wilma Cooper, Yeadon's cousin. "I don't know what was going on, but I'm pretty upset that they sent my little cousin out there."
The tragic loss of a second firefighter battling wildfires this season has garnered the attention and condolences of Canada's leaders.
Prime Minister Justin Trudeau expressed his sadness in a tweet, saying, "I'm incredibly saddened by the news from the Northwest Territories, that another firefighter has lost their life battling wildfires. To their family, their friends, and those they were heroically serving alongside: Canadians are keeping you in our thoughts. We're here for you."
The Yukon government also offered condolences in a formal statement, extending support to responders from N.W.T. and B.C. "During wildfire season, Yukon firefighters often stand together with responders from N.W.T. and B.C. on the fireline. Today, we are with our neighbors in spirit as we face this devastating loss," the statement reads.
This has been called the worst wildfire season on record in British Columbia. While questions surrounding Yeadon's death will be thoroughly investigated, the country stands united in honoring the memory of this courageous hero.