United Nations urges action that could impact ESG professionals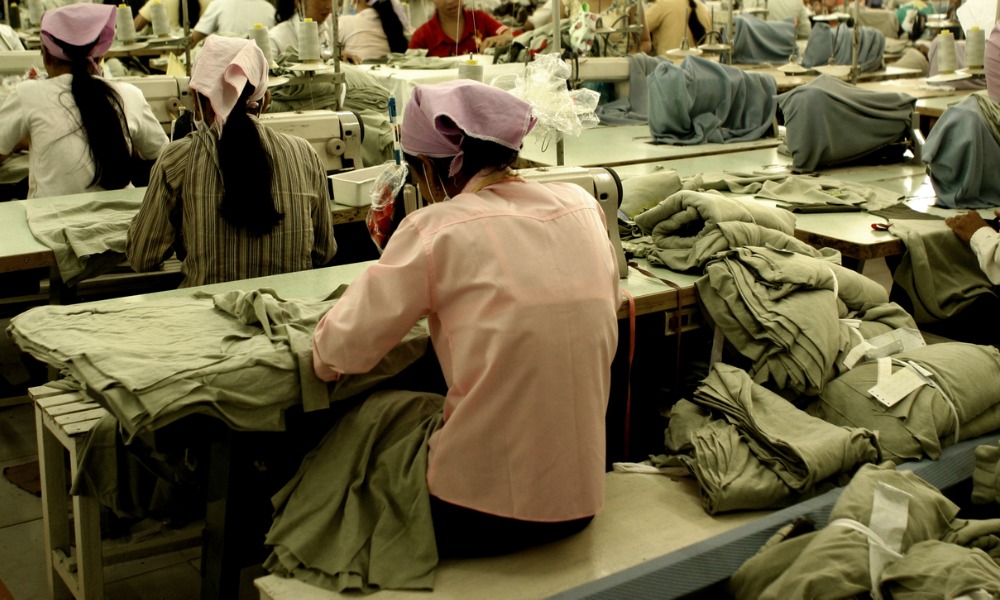 If you work as a health and safety leader, especially in a role in which sustainability and social governance are part of the title, you'll want to take note of United Nations Special Rapporteur Tomoya Obokata's statement urging Canada to take more proactive measures to fulfill its international obligations and prevent forced labour and other contemporary forms of slavery within its corporate supply chains.
In his statement, Obokata emphasized the necessity of implementing mandatory human rights due diligence laws and granting enhanced powers to Canada's Ombudsperson for Responsible Enterprise (CORE) to compel companies to cooperate and provide evidence.
"Self-reporting and the lack of a monitoring mechanism mean that companies could conceal or omit relevant information to protect their reputation and profits," says Obokata, who also claims the current legislation is inadequate because it "does not require Canadian businesses to implement human rights due diligence, nor implement measures to prevent, address, and remedy abuses once identified."
These recommendations align closely with the longstanding demands of the Canadian Network on Corporate Accountability (CNCA), a coalition of 41 organizations and unions dedicated to ensuring Canadian businesses uphold human rights and environmental standards when operating abroad.
In response to the Special Rapporteur's findings, Emily Dwyer, policy director of the CNCA, expressed gratitude for his visit to Canada and for meeting with civil society groups and trade unions. Dwyer affirmed, "UNSR Obokata's comments highlight that we can't continue to rely on voluntary measures to fulfill Canada's international human rights obligations with respect to corporate abuse."
Weakness of Canada's current approach
Canada recently passed the Fighting Against Forced Labour and Child Labour in Supply Chains Act, previously known as Bill S-211. This legislation obliges companies to report on the steps they have taken to "prevent and reduce the risk" of forced labour. However, it notably lacks provisions that would require companies to conduct thorough examinations of their supply chains or take concrete actions to eradicate forced labor. The CNCA has criticized this legislation as "meaningless and potentially damaging."
Regarding the Act, the Special Rapporteur's statement expressed concerns that it might devolve into a superficial "box ticking exercise," where companies merely submit identical statements annually, without genuine accountability. Mr. Obokata also pointed out that the new law fails to mandate human rights due diligence by Canadian businesses and lacks mechanisms for addressing and remedying abuses once they are identified.
Due diligence legislation is "the way forward"
Highlighting the imperative of mandatory human rights due diligence, Mr. Obokata stated that it "is the way forward" and urged Canada to take this recommendation seriously and expediently.
Dwyer echoed this sentiment, emphasizing the need for Canada to pass a law compelling companies to prevent human rights abuses, including forced labor, while ensuring access to remedy through Canadian courts, "and importantly, that includes consequences for harm or for acting recklessly."
The CNCA advocates for comprehensive mandatory human rights and environmental due diligence legislation, akin to the Corporate Responsibility to Protect Human Rights Act (Bill C-262), which aligns with their model legislation.
The CORE should be empowered
Obokata expressed concerns about the CORE's effectiveness, noting that initial assessment reports of complaints brought before the Ombudsperson were not issued until nearly four years after its establishment. To address this issue, he recommends the CORE be granted statutory powers to compel witnesses and documents, ensuring cooperation from companies with clear consequences for non-compliance.
The CNCA is calling on the Government of Canada to fulfill its 2018 promise to enhance the CORE's powers to independently investigate allegations of human rights abuse. This could be achieved through an Order in Council as a temporary measure while more comprehensive legislation, like Bill C-263, is passed.
Canada falling behind
Obokata's comments mirror longstanding calls from the United Nations for Canada to facilitate access to justice and remedy for individuals harmed by Canadian companies operating globally.
Dwyer notes several European countries including Germany, France, and Switzerland are ahead of the legislative curve in curbing human rights abuses, forced labour, and other forms of slavery in supply chains.
"Canada is really falling behind on that piece," says Dwyer, "it's really setting out an obligation on companies to say prevent human rights abuses from happening in your supply chains, you can't simply turn a blind eye, or worse yet, cause or contribute to forced labor in your global operation."
Professionals responsible for health, safety, and social governance will want to go above and beyond basic box ticking to comply with current Canadian legislation, as global bodies push Canada to strengthen its commitment to human rights and ensuring that Canadian businesses operate responsibly in an increasingly interconnected world.