Province plans to expand workers' compensation coverage for firefighters battling occupational disease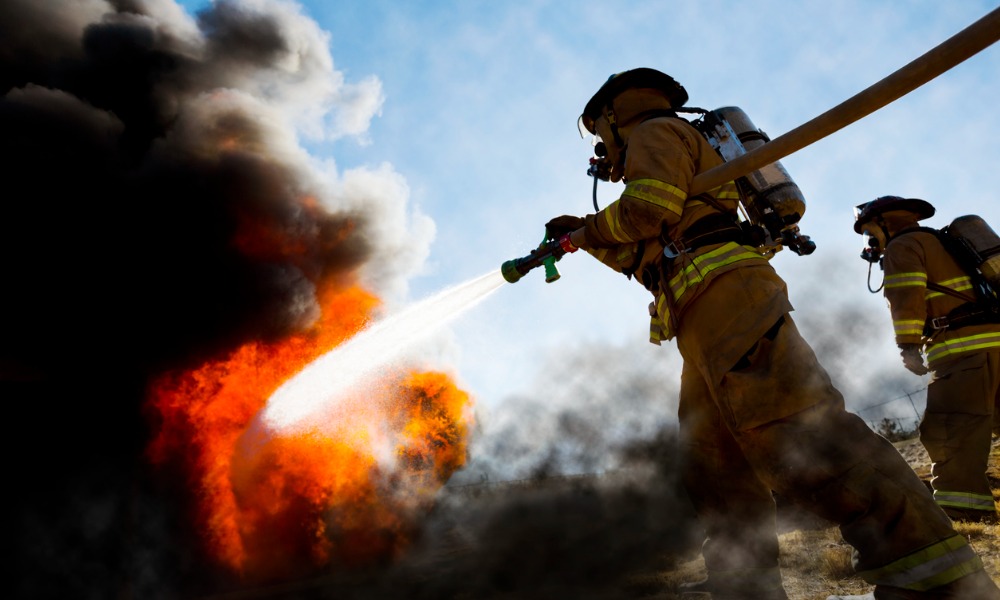 Firefighters across Saskatchewan are celebrating access to comprehensive cancer coverage, after the province announced changes that would make it a national leader in safeguarding their health.
Last week, during the throne speech, the provincial government unveiled its plans to introduce the Workers' Compensation (Extending Firefighter Coverage) Amendment Act during the upcoming fall legislative session. If successfully passed, this legislation would introduce a groundbreaking expansion to the Saskatchewan Workers' Compensation Board's presumptive cancer coverage.
Mike Kwasnica, president of the Saskatchewan Association of Fire Chiefs and Fire Chief in Humboldt, tells CBC News the expansion is desperately needed. "It's good to see that the provincial government is taking into consideration the safety and well-being of the firefighters that we have here in Saskatchewan — and not only the career ones, but the composite and the volunteers," Kwasnica noted.
Cancer is a leading cause of death among firefighters, whose daily work exposes them to smoke and various toxins, including carcinogenic materials found in protective equipment and extinguisher foams. Last summer, the International Agency of Research on Cancer, a specialized agency of the World Health Organization, declared firefighting a Group 1 carcinogen.
In Saskatchewan, firefighter cancer exposure has been a significant contributor to occupational deaths over the past decade. Currently, the province provides presumptive coverage for 16 types of cancer through the Saskatchewan Workers' Compensation Board (WCB).
The proposed bill aims to broaden this coverage considerably by adding six additional types of cancer: primary site pancreatic, thyroid, penile, and laryngeal cancer, along with soft tissue sarcoma and mesothelioma. If passed and granted royal assent, Saskatchewan's WCB would offer presumptive coverage for an impressive 22 types of cancer — more extensive coverage than any other province in Canada.
Minister of Labour Relations and Workplace Safety Don McMorris described the expansion as a gesture of gratitude and support for firefighters. He praised them as "one of the best examples we have of consistent heroism in our communities."
Tyler Packham, president of International Association of Fire Fighters Local 181, the Regina firefighters' union, expressed a sense of bittersweet appreciation for the announcement. "It's something that needed to happen a long time ago, but the fact that it happened now is just special," Packham said. "It's enormous for us, and we thank the government for that."
This development coincides with the federal government's recent passage of legislation designed to establish a national framework for sharing information about firefighters and their occupational cancer experiences. The law aims to ensure consistent workers' compensation cancer coverage across Canada, potentially sparking similar initiatives in other provinces.
Packham, who recently faced a thyroid cancer scare, hopes that the federal legislation and Saskatchewan's forthcoming bill will inspire firefighters in other regions to advocate for expanded coverage and protection.