Classroom safety a concern as province hires non-union replacements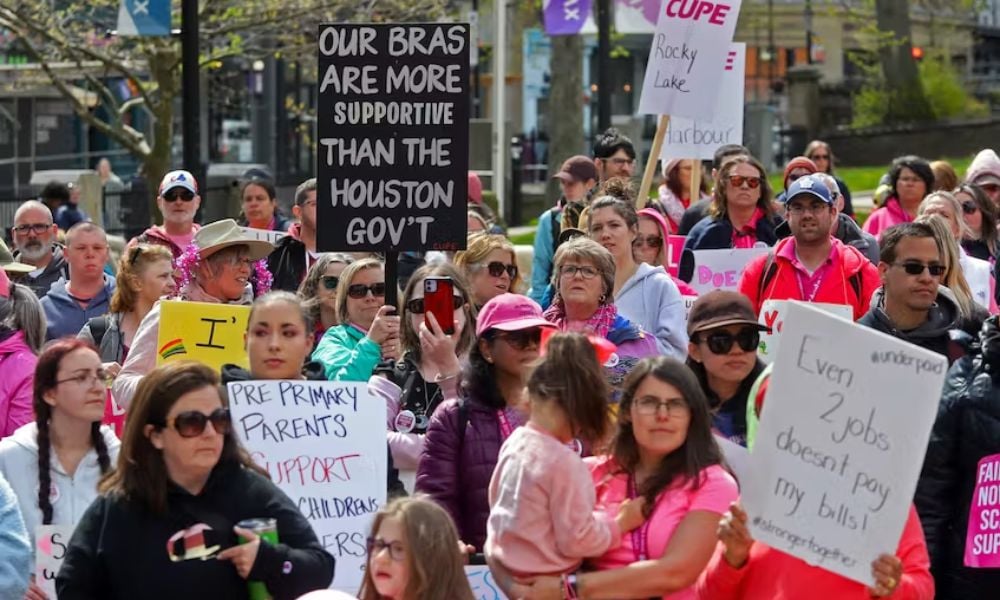 The ongoing strike among Halifax-area school support workers has reached its third week, with the union representing them accusing the province of prolonging the dispute by bringing in non-union replacements. Nova Scotia does not have laws against hiring replacement workers during a strike.
Chris Melanson, president of CUPE Local 5047, expressed his frustration over the lack of legislation in the province, telling CTV News, "not having that legislation here allows employers to bring in unqualified, untrained people to try to attempt to do our jobs. It's a bit of a Band-Aid effort." Melanson believes that if similar legislation were in place, a new deal would likely have been reached by now.
Approximately 1,800 staff members, including educational program assistants (EPAs), African student support workers, and library staff, are currently off the job.
Stephen McCracken, a community outreach worker, voiced concerns about classroom safety during the strike. "EPAs will take on a one-to-one support, but they have three, four, five other kids under their wing," McCracken explained.
Safety in the education sector has been an evolving issuing with violence in the classroom becoming one of the top hazards facing educators.
The strike has had a significant impact on students who depend on classroom support. Louannda Dominix, whose daughter is affected by the strike, described the challenges her daughter is facing. "Not just a learning piece, she's not getting the socialization piece, she's not getting the friends piece. It's very hard," Dominix shared. "She keeps asking me why she's different, what's wrong with her, 'why can some of my friends go to school and I can't?'"
The education support staff has been without a contract since July 31, 2020. Melanson emphasized the need for bargaining talks to resume.
"We went in with an original ask of a $2.50 flat rate increase for an hour. Of course, we want conversations to happen, so we're not going back with that same number," Melanson stated. He also expressed the union's desire to communicate their bottom line during negotiations, adding, "we have members that are living in poverty that are not able to deal with the inflation rate, with the cost of rent, groceries, fuel at the pump."
No talks are scheduled between the union and Halifax Regional Centre for Education at this time. The situation remains unresolved, leaving both the support workers and students in a state of uncertainty and disruption.