Relatives mark 30th anniversary of coal mining disaster, in which 26 workers died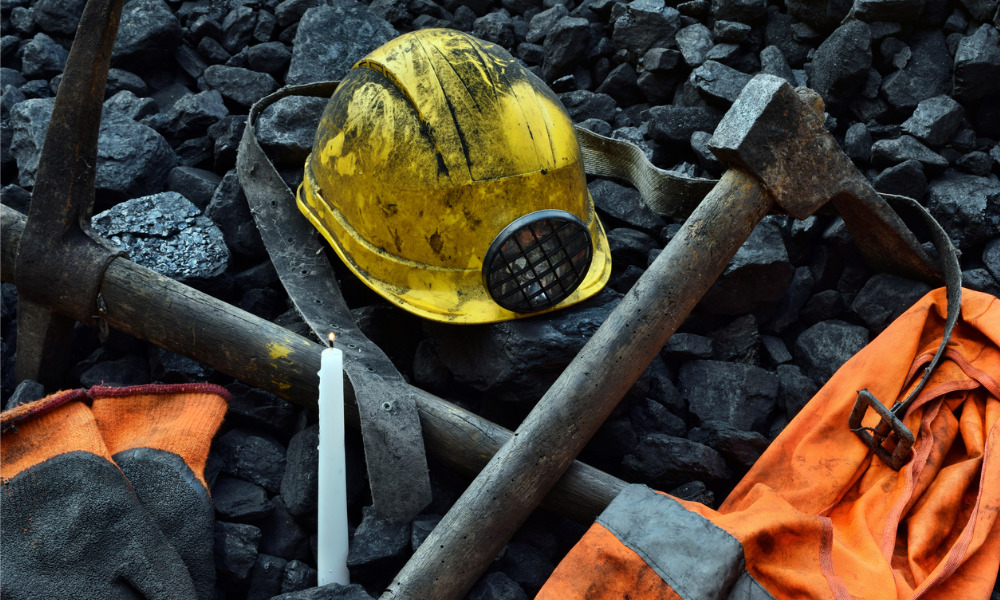 Genestan Halloran-Peters, wife of a worker who died in the Westray coal mining disaster, says her loss is made even more painful by the fact nobody has been brought to justice for the safety deficiencies that resulted in 26 deaths.
On May 9, 1992, a methane and coal-dust explosion ripped through the shafts in Plymouth, N.S., with 11 bodies never recovered.
Family members who lost loved ones will mark the 30th anniversary today in a ceremony at a memorial park in New Glasgow, N.S., not far from the mine, according to a report by The Canadian Press.
Read more: Rescuer describes miners' perilous 1km climb to safety
Halloran-Peters, who will speak at the gathering, says the loss of her husband John Halloran, with whom she had two children, is felt deeply "on every special occasion".
A public inquiry documented the safety errors made but no one was ever convicted. Before the explosion, staff, union officials and government inspectors had raised safety concerns. A criminal code amendment, commonly referred to as the Westray Law, Bill C-45 came into force in 2004.
Debbie Martin, the sister-in-law of miner Glenn Martin, told The Canadian Press that this law law should be applied more often in worker deaths, and further training of police officers on how to investigate and provide evidence for potential prosecutions is required.
The United Steelworkers recently published a legal brief that indicated that since the law came into effect in 2004, there have only been nine convictions or guilty pleas across the country, and no convictions in Nova Scotia.
CBC reported that the development of a memorial site features trees planted in the park, one for each of the 26 victims. The names of the victims appear in rays of light that shine from a miner's lamp on the monument in the centre of the park.
Meanwhile, Marty Warren, USW National director for Canada, said the fight for safer workplaces goes on. He said: "Today, on the 30th anniversary of the Westray disaster, Steelworkers are in Pictou County to vow to continue our fight for justice for the 26 miners and their families.
"Our union recommits to fighting for safer workplaces until no worker, family or community has to experience such tragedy. We will not stop until there are no more Westrays and no more deaths on the job."
Fight for justice
A $30-million lawsuit against the province of Nova Scotia, launched by families of the dead miners, was thrown out by Nova Scotia's Supreme Court, ruling that the province was protected from lawsuits under the Workers Compensation Act.
Curragh Resources, the firm that operated the mine, was charged with 52 non-criminal counts of operating an unsafe mine. The company went bankrupt in 1993.
The charges were dropped after a judge criticized the way they were laid. The case went back to trial but was dismissed again.
Charges of criminal negligence and manslaughter were laid against mine managers Gerald Phillips and Roger Parry, but the Crown said there was not enough evidence to ensure a conviction.
Clifford Frame, Curragh's founder and CEO, refused to testify at a public inquiry, as did Marvin Pelley, former president of Westray.