Man who assaulted two Regina police officers charged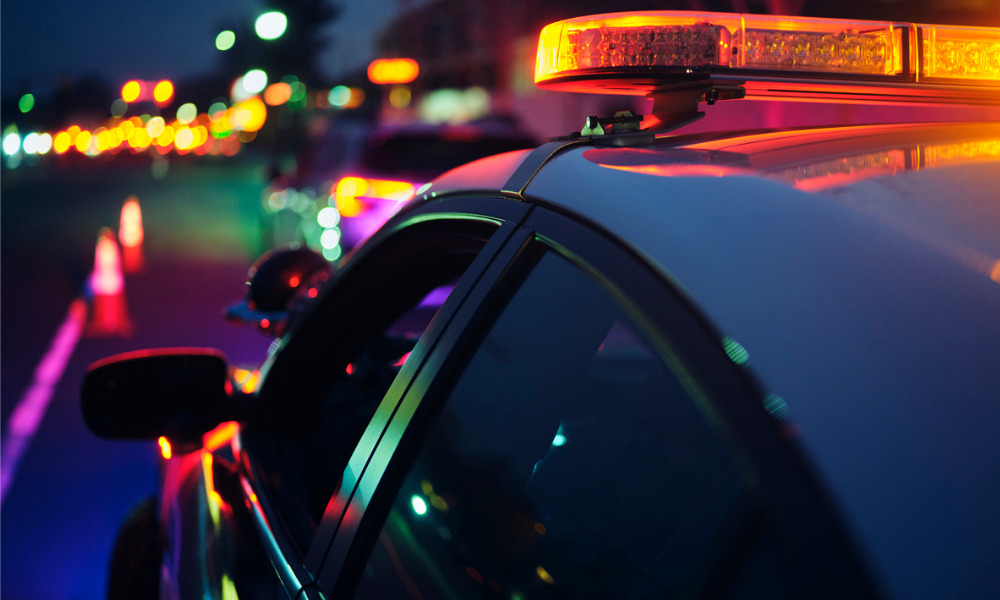 A 41-year-old Regina, Saskatchewan man has been charged for assaulting police who responded to an "unwanted guest" complaint on Sunday, according to a report.
The officers were called to a business in the 1700 block of East Dewdney Ave. at around 4:40 p.m. The staff at the business called them, reporting that a man was bothering customers, wrote Regina Leader-Post.
According to the police, the man was asked to leave several times but refused. When officers arrived and told him to leave he also refused.
The man then began grappling with one officer and then spat in the face of a second officer before being taken into custody, according to police.
While the officer who was physically assaulted did not sustain serious injuries, the second officer had to begin a medical protocol carried out when an officer comes into contact with bodily fluids.
The suspect was charged with assaulting a peace officer, assaulting a peace officer causing bodily harm, mischief and possession of methamphetamine. He made his first appearance in Provincial Court on Monday.
The assault on the authorities happened months after 11 of the officers of Vancouver Police Department, in British Columbia, were injured or assaulted over the Labour Day weekend in September 2021.
"Every police officer understands the dangers and risks associated with their work," Sgt. Steve Addison wrote in a statement, according to a CBC report. "However, we're concerned by the number of people who now seem emboldened and feel entitled to assault officers and put their lives at risk."