Police say incident a 'nightmare for anyone who works in this industry', investigation now under way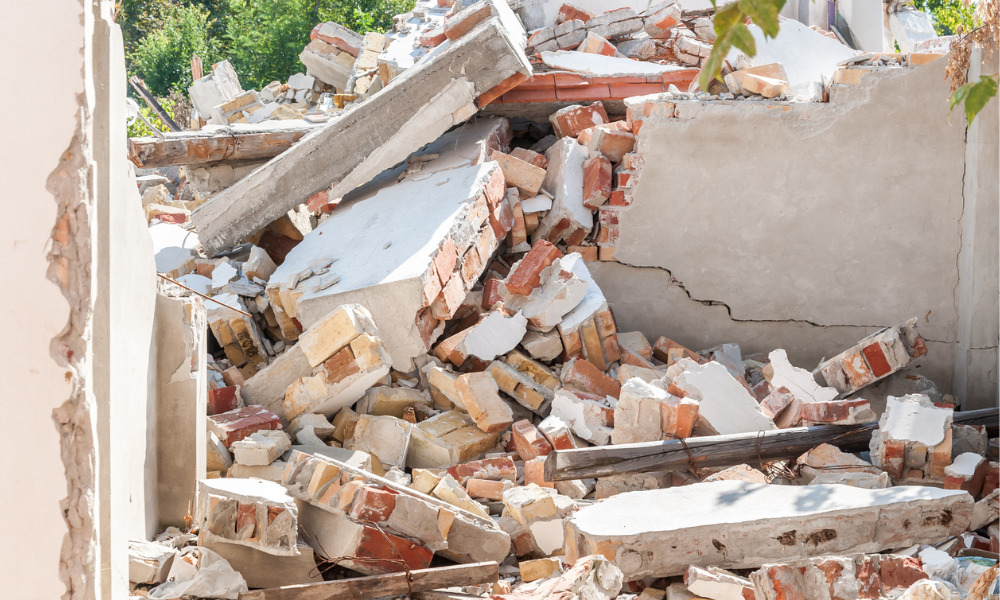 A building at a worksite in North Vancouver collapsed on August 25 leaving one person dead and at least one person injured.
RCMP confirmed the fatality. The collapse occurred around 9.45am PT, though the body was only recovered around 5.30pm PT due to the risk of further collapse.
Reportedly, the building was in the process of being demolished – though this has yet to be confirmed.
Said Sgt. Peter DeVries to CBC: "It appears there was some sort of collapse in the structure where there was construction taking place […] "This is a tragic incident, it's upsetting for people who live and work in this area, certainly."
"This is a bit of a nightmare for anyone who works in this industry, who knows the risks that you can take when you are working on a site like this," said DeVries in a separate statement.
DeVries said that the worker died after being trapped in the subsequent rubble, and later succumbed to injuries sustained during the collapse.
The second worker, who was rescued from some machinery caught in the collapse, was taken to nearby Lions Gate Hospital with non-life-threating injuries.
The incident is being investigated by RCMP's serious crimes unit as well as WorkSafeBC.
Earlier this summer, a crane collapsed in Kelowna, B.C., tragically killing five workers.
After the collapse, local businesses and organizations launched a campaign to honour the lives lost.
"It is great to see individuals and businesses from across the province participating and showing their support. When driving around Kelowna we are seeing a lot of vests outside or in windows.
It is great to see the support from the community for the victims and for the construction industry as a whole," said Carolyn Mann, Operations Manager, Southern Interior Construction Association (SICA).