Worker safety organization highlights poor cutting technique and failure to realize danger of situation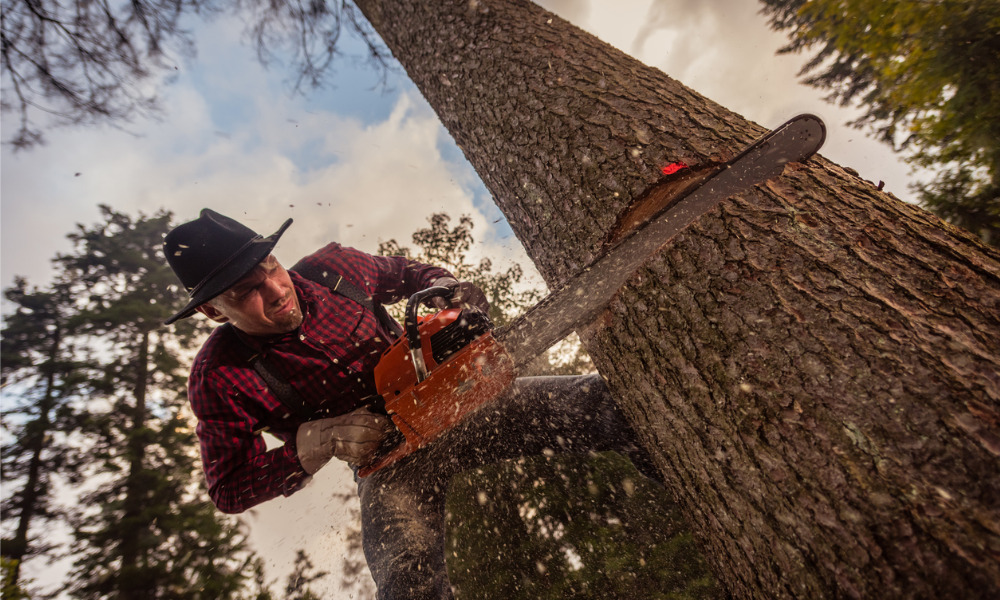 The CNESST has revealed the findings of its investigation into the death of Claude Gravelle, manual faller and owner of forestry company, l'Entreprise forestière Claude Gravelle S.E.N.C.
Gravelle was killed in a workplace incident on June 1, 2021, in l'Île-du-Grand-Calumet, Quebec, at a logging camp on a private terrain in the municipality of l'Île-du-Grand-Calumet, in the Outaouais region.
Gravelle was busy felling cedar trees which the help of a chainsaw. While waiting for the log skidder, he felled a cedar tree which then got stuck into a nearby tree. To bring the trapped tree to the ground, Gravelle started to cut down a black spruce tree situated about a metre away. He angled the blade of the chainsaw in the direction of the trapped cedar.
With the saw he made two back cuts, the spruce tree moved but then fell on the two trees – included the already stuck cedar. Gravelle turned to make back cuts into another tree, but while his back was turned the cedar and the spruce came loose and the spruce tree fell and crushed Gravelle.
The log skidder operator found Gravelle on the ground, unconscious. Emergency services were called but Gravelle was pronounced dead at the scene.
The Commission des normes, de l'équité, de la santé et de la sécurité du travail (CNESST), the organization which administers Quebec's occupational health and safety plan, retained one explanation for the accident: "The manual faller's angled back cut technique was lacking. In addition, the worker should not have continued cutting down trees while he was in the vicinity of two trees – which was a danger as the trees could (and did) suddenly fall."
Following the accident, the CNESST banned all manual falling at the logging camp. To this day, the ban is still in effect as the firm has completely stopped all forestry operations involving workers.
With the investigation over, the CNESST will send its findings to the Comité paritaire de prévention du secteur forestier (the CNESST's industry partner group) so that its members will be informed.
In addition, the investigation's findings will be transmitted to forestry training programs to heighten awareness among future forestry workers.