Total of 14 people lost their lives either at work or from a work-related condition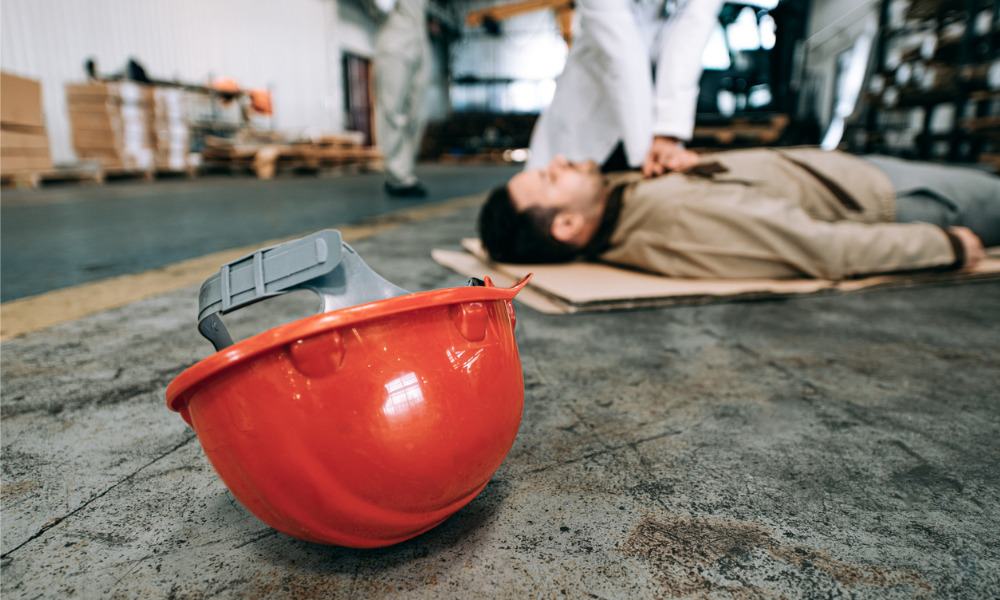 The number of workers who died either at work or from a work-related condition in the Canadian territories in 2021 was the highest in a decade, according to a report.
A total of 14 deaths were recovered in the North: seven in Nunavut, four in Yukon and three in the Northwest Territories, noted CBC.
"This is absolutely a very unusual year to have this many fatalities," said Debbie Molloy, Workers' Safety and Compensation Commission (WSCC), president and CEO, according to the report.
Three of those deaths were people who had suffered a work-related injury or disease in a previous year which contributed to their death in 2021. Eight of those who lost their lives were northern residents.
However, only eight deaths were made public, according to the report. These were:
Marcus Dyck, Benton Davie, and Steven Page who died in the helicopter crash.
Darrin Steigel, a contract driller who died in a separate helicopter incident at Agnico Eagle's Hope Bay mine.
Michael Chinna, who died after an accident at an N.W.T. power plant.
Ronak Baroryee, who died following an accident 10 years earlier in which he was hit by a propeller during a power outage at the Yellowknife airport.
Richard Matthew "Red" Cull, who died in a bulldozer rollover near Dawson City, Yukon.
Lori Schroeder, a plant ecologist killed in a highway accident near Watson Lake, Yukon.
In 2020, there was only one work-related death in the N.W.T. and Nunavut.
In February, the Northwest Territories Power Corporation (NTPC) was sued for safety violations after one worker died from an incident at the Jackfish power plant in Yellowknife in 2020.
"One is too many deaths to happen in a workplace in a year. But that there was not one large event that sort of contributed to that number, that is concerning to us and I hope to employers and workers as well," Molloy said.
The WSCC said that COVID-19 was a factor, as two of the deaths were a result of a COVID-19 infection that was transmitted at work and two others died after being infected with COVID-19 while suffering from a previous work-related injury.
Molly recognized employers' efforts amid the COVID-19 pandemic, but indicated that they should be better.
"But again, I can't say enough, though, that one death is too many."
Currently, Yukon occupational health and safety officials are investigating after at least one worker was injured during an explosion on a construction site for Normandy Manor in Yukon on April 11.