WorkSafeBC, RCMP and the BC Coroners Service investigating incident that killed five workers, injured another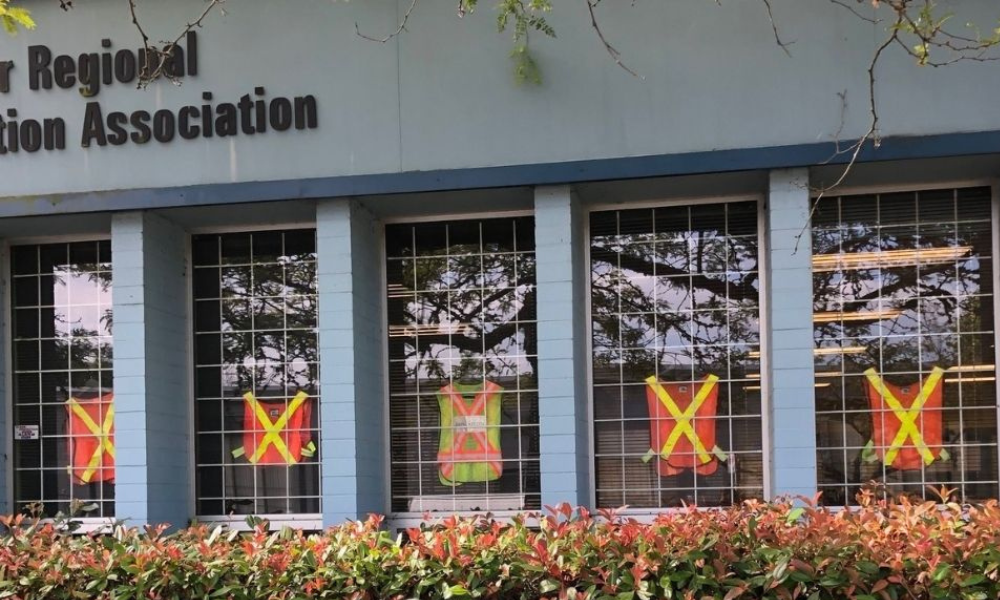 WorkSafeBC has provided an update on the investigation efforts into the incident on July 12, 2021, that left five workers dead and one worker injured.
The incident happened at a construction site on St. Paul Street in Kelowna. Workers were dismantling a tower crane when it collapsed. The collapse knocked out power for most of Kelowna's downtown core and prompted an evacuation order for the surrounding area.
Following the incident, the BC construction community banded together to commemorate the five lives lost.
WorkSafeBC, RCMP, and the BC Coroners Service are currently conducting parallel, independent investigations.
WorkSafeBC's goal in the investigation is to identify the cause of the incident, including any contributing factors, so that similar incidents can be prevented from happening in the future.
Over the past 12 months, WorkSafeBC has been working with subject-matter experts and engineers to examine the crane components, sequence of events and work procedures that took place during the crane dismantling process. The agency has also examined all relevant documentation and other evidence and interviewed witnesses.
"Incident investigations are in-depth and the amount of time an investigation takes to complete is directly related to its complexity. At the conclusion of the investigation, an incident investigation report (IIR) will be prepared and released publicly," according to WorkSafeBC.
"Although the WorkSafeBC investigation is well advanced, it is not possible to provide a specific date for the completion of the IIR, at this time."
Pending the completion of the investigation, WorkSafeBC is continuing to implement its Crane and Mobile Equipment Initiative, which aims to identify and eliminate unsafe work practices and equipment hazards that have the potential to cause serious injury, death or catastrophic events in the industry.
WorkSafeBC will also consider additional inspections, consultations and outreach on the findings from the Kelowna incident investigation upon its completion.
Recently, a 26-year-old male worker died after being struck by equipment at the Suncor Energy Inc.'s Base Mine in Alberta. Alberta Occupational Health and Safety is investigating the incident.
Meanwhile, one worker was caught on camera hanging precariously from a crane high in the air at a downtown Toronto construction site. The worker's hand was "entangled with a tagline after hooking a load," according to a spokesperson for PCL Constructors Canada Inc., the construction company in charge of the project.