Time change poses safety hazards for construction and other outdoor workers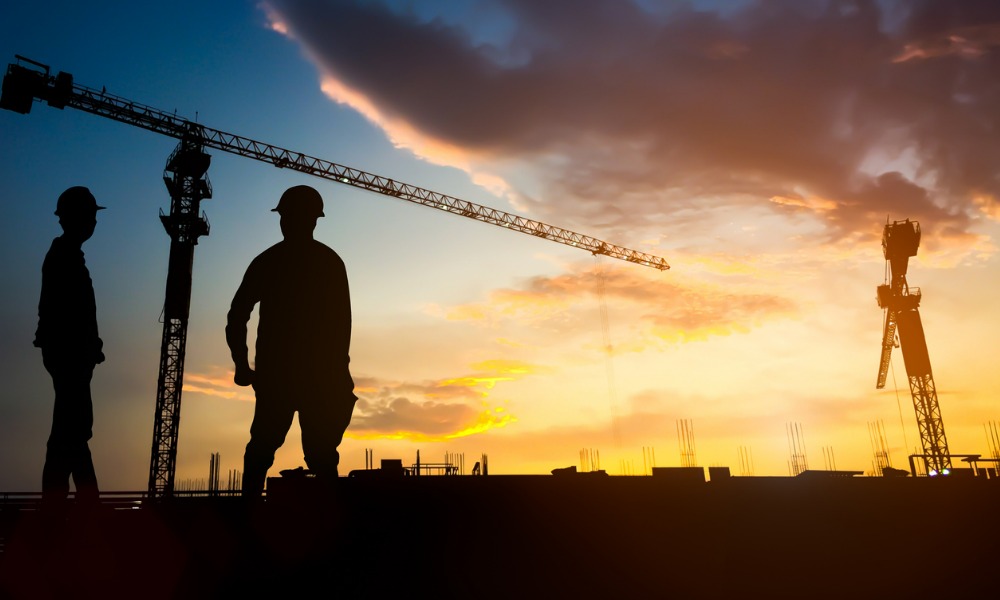 Daylight saving time gives everybody one extra hour of sleep, which should mean people are more alert, but the change can pose significant risks for construction workers and anyone else who works outside. With darkness arriving earlier in the day for the next five months, it means it will feel like nighttime during the commute home from work.
The National Road Safety Foundation in the US says car accidents increase after the clocks fall back. Here in Canada, the Occupational Safety Group says traffic accidents spike by as much as 23% on the Monday following a time change.
Construction Safety Nova Scotia (CSNS) wants to help keep everyone safe, whether they're on the job, going to work, or heading home. It has offered seven helpful tips for construction workers that could be applied to anybody working outdoors.
Wear reflective gear
CSNS says workers should wear reflective brightly coloured clothing to help increase their visibility in the dark. If possible, they should add additional reflectors or reflective tape if it is available. Dark clothing is not recommended.
Proper lighting
Lighting on a construction site or other type of outdoor work site is critical if the job is being performed before the sun comes up or after it goes down. It is important to have several reliable sources of light and backups just in case a piece of lighting equipment breaks or malfunctions. It is also important to make sure employees have the personal lighting tools necessary to safely perform their jobs. Personal lighting would include flashlights, pen lights, and headlamps.
Winter emergency kit
Every workplace should have a winter emergency kit and work vehicles should also be equipped with one as well. This kit should include items like booster cables, tow rope, collapsible snow shovel, ice scraper, a multi-function knife, a reflective roadside triangle, a first aid kit in a nylon bag, a mylar rescue blanket, work gloves, hand warmers and foot warmers. A bag of kitty litter can also help get a vehicle out of a snowdrift.
Winter tires
It is a good time to start thinking about swapping your fleet's all-seasons for snow tires. Manufacturers recommend making the change when the temperature is consistently below 7 degrees. The safety benefits of winter tires are well documented and improve traction while shortening braking distance. Employers may also want to remind employees about the benefits of winter tires and suggest they book appointments for their personal vehicles too.
Clean up
It is good practice to clean up worksites before the sun starts going down to prevent slips, trips, and falls. Even if work must continue after dark, any potential hazards should be removed or put aside.
Toolbox talk
Part of keeping employees safe is reminding them about these tips and how they can be applied in their personal lives. Reflectors and bright clothing are great for walks at night with the dog. You can advise them to do property checks around the house for hazards that could cause trips or falls when coming home in the dark. And remind them to treat their vehicles the same way your company treats its vehicle fleet.